Who said high school students don't love politics?
Wait what? High school students care about politics and want to be involved? Yes!
Youth and Government is a six month program for high school students run by the YMCA. Students role-play the various positions of the California State Legislature and the State Court systems as well as learn about issues affecting their state.
How do students join Youth and Government? They join through local YMCA delegations. In fact, students that join Y&G come from various backgrounds and high schools.
Within these delegations, they create bills to be submitted to the Model Legislature, research and practice court cases, and even attend the three annual Model Legislature and Court conferences.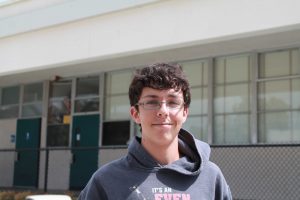 Junior Sam Coats, who has been in the program for two years, spoke about his journey with Youth and Government: "I'm very passionate about politics and getting involved in the community, it's a great way to learn about how our state government works."
14-18 year olds come together in Youth and Government to discuss real world issues, and how they can solve them. They practice what happens in an actual courtroom as well as what really happens in the political arena.
Y&G participants also have the ability to adapt to the real world while still being in high school through this program.