Vacay or stay-cay? What were students up to this summer?
Well, Cougars, the time has come—the time to go out and buy paper, take our backpacks out of their dust filled corners, and fix our seriously messed up sleep schedules—this time is called "back to school season." Some love it, others hate it, but we all can't help but look back on the past two and a half months and reminisce upon the joys of summer. Whether you spent your summer on the beaches of Greece, soaking in the sun, or at home catching up on some well deserved sleep, we all did something, here are a couple of Ventura High students who have some fun summer activities to share. 
Senior Kaja Boas got a head start on her summer and missed the last 3 days of the 2018-2019 school year to go to New York City and ride a yacht around the New York harbor; she got incredible views of major landmarks such as the Statue of Liberty and Ellis Island.Sight seeing isn't for everyone, but many people will be extremely envious of Boas's opportunity to see a Broadway play. "I got to see Gary which is a sequel to the play Titus Andronicus which I actually chose as my summer reading for Mr. Locher's AP English class." stated Boas.
Boas described the play as, "hilarious" as its, "comedic phallicism" had the audience, "gripping their sides". Boas even got to see actor Adam Driver and director Spike Lee in person.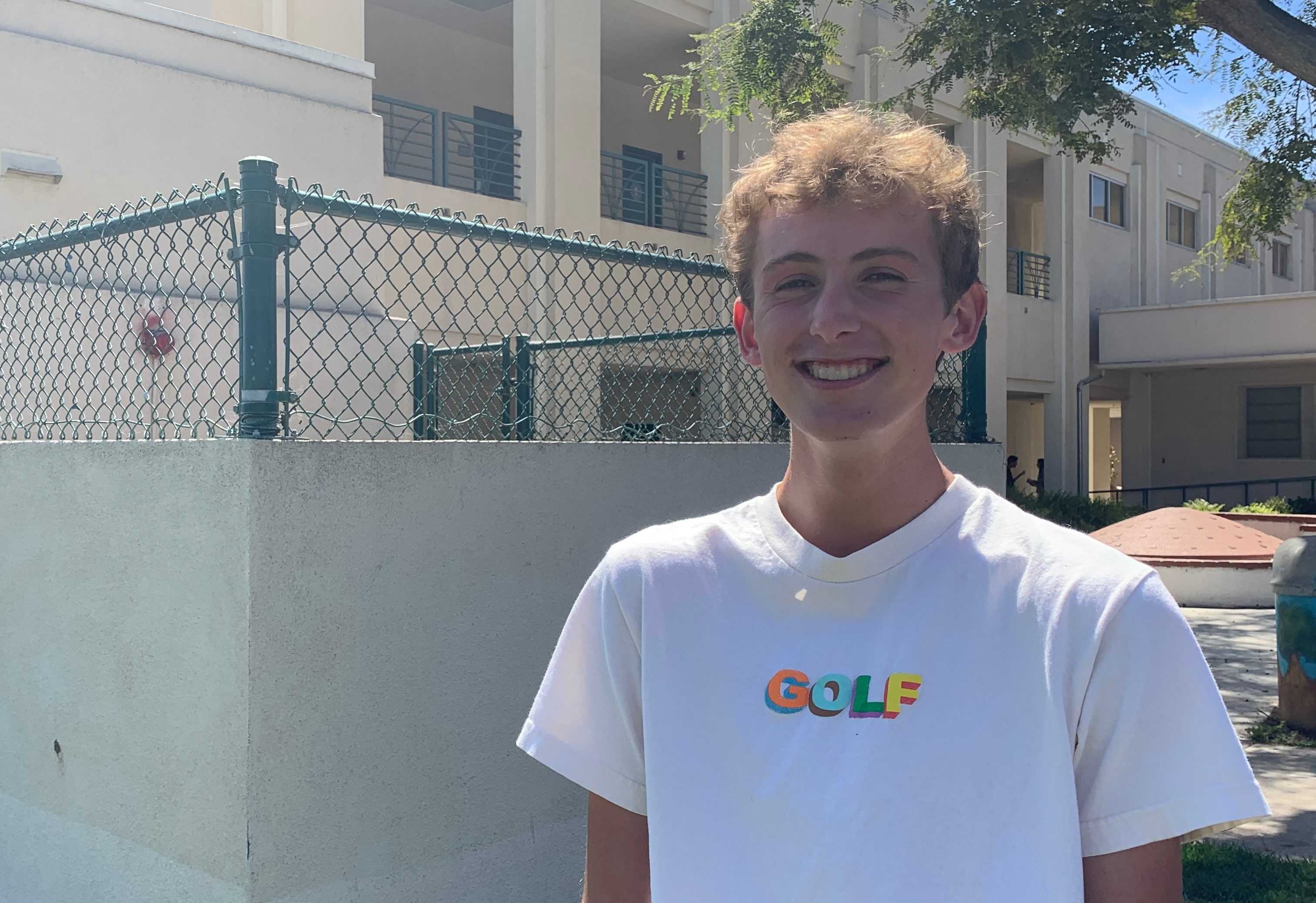 Sophomores Iliana Mecias and Carly Froelich spent their vacation time working as hostesses together at Peking Chinese; on their days off they gathered with other friends to "have pool days and chill at each other's houses" where they got to bond over something other than due dates or irritating customers. Mecias and Froelich each got to venture away from Ventura on family vacations; Mecias went to hot-as-the-sun, scorch-your-skin-off, Palm Springs and Froelich left California for some extreme New Mexico heat.
Charlie Dwyer, sophomore, had an equally laid-back summer; he enjoyed going to the county fair with friends where they, "ate a lot of Spencer Makenzie's and went on some sick rides."
Dwyer also visited family in Montana where he got to hike through beautiful scenery and go tubing on a lake. To end his eventful summer, Dwyer enjoyed a live performance of Anderson .Paak at the Greek theater in Los Angeles and even plans on going to see a Daniel Caesar concert sometime soon.