Home for the historic holidays
Ventura's culture and history make it a great place to spend the holidays
[dropcap size=small]I[/dropcap]t's the most wonderful time of the year in Ventura. Lights begin to go up downtown and Main Street becomes a winter wonderland, the big tree in Mission Park is lit, and a cold crisp feeling in the air makes it clear the holiday season has begun.
Ventura's holiday traditions are influenced by the rich history that began when it was founded in 1782 since then inhabitants have been enjoying the holidays for hundreds of years. Since then its rich culture and influence from the Spaniards, Mexicans, Europeans, Chumash, and Chinese have made it an ideal place to spend the holidays as their traditions still echo through Ventura. 
Built-in 1837, Ventura's only remaining Monterey style adobe, the Olivas Adobe acts as a great place to experience Ventura's Rancho history through the annualHoliday Candlelight Tour. It began on Sunday, Dec. 8, 2019, at 5 p.m. and runs every weekend until Dec 25. On this tour, one can experience the traditions of the historic Olivas family as tour guides dressed in authentic historical costumes, will take you on a tour of the adobe, decorated in different holiday traditions while performing historical skits. The Olivas Adobe is also open on weekends from 11 am- 4 pm to enjoy its history and decorations without a tour.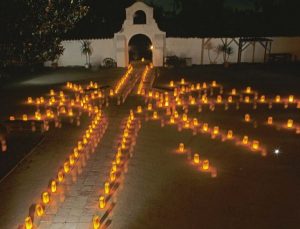 Built by the prominent Ventura architect, Selwyn Shaw in 1892 the Queen Anne style famous known as the Dudley House used to be located where the new Dennys now stands on the corner of Telegraph Road and Ashwood Avenue. During preservation in 1977, the house was rotated and moved up a block to Loma Vista Road. After the Civil War Benjamin Wells Dudley arrived in Ventura and began farming on the houses' 40-acre lot. This house is now a museum filled with history from the five generations of Dudleys who have lived here. The Dudley House is open each weekend in December for the 25 annual Dudley House Victorian Holiday Boutique in Ventura. Stop by for locally made gifts in a historical setting. 
Another Ventura tradition is the Parade of Lights. The 54th parade of lights at Ventura Harbor was on December 14 from 12 p.m. to 8 p.m. In this annual tradition, onlookers can enjoyed festively decorated boats make their way through the harbor. There was 36 tons of snow falling and Santa was there.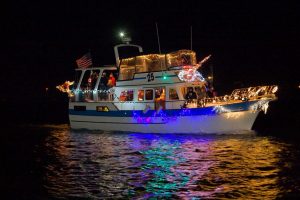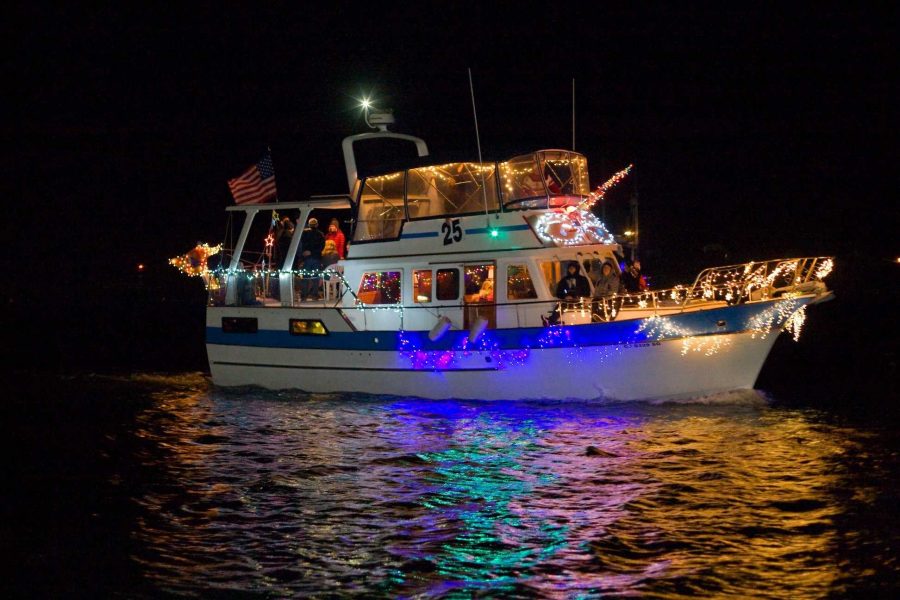 When asked what her favorite holiday tradition is, junior Kylie Pence said, "I love the Parade of Lights! It's always nice seeing people go ham on decorations and getting into the Christmas spirit."
Many Ventura families go up highway 33 toward Ojai to enjoy the snow that often falls in the Los Padres National Forest. The 8,831ft Mt. Pinos acts as a great local destination to hike at and enjoy the snow for the holidays.
The holidays often mean traditions whether new or old. If you're looking for something to do this holiday season or begin a new family tradition try checking out one of Ventura's historic holiday traditions. As Devin Larsen said, "Ventura is a great place to spend the holidays!" Our seaside town has so many opportunities to enjoy the local "tales of the glories of Christmases [or holidays] long, long ago." It sure is appropriate during the most wonderful time of the year.