VHS students find ways to beat quarantine boredom
From working out, to tie dyeing tanks, here's what some VHS students have been up to while staying at home.
Quarantine can be boring, to say the least. Even with a mandatory stay-at-home order issued by Governor Gavin Newsom, VHS students have found ways to keep themselves entertained while flattening the curve.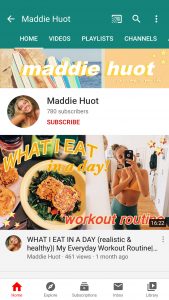 Junior Maddie Huot shared that along with keeping up on schoolwork she's also been, "working out a ton, cooking and baking, painting and working on my YouTube channel." Among Huot's favorite recipes is a salad with lettuce, arugula, carrots, olives, avocados and two fried eggs. Huot's advice to other fellow students is to, "Be creative and work on something you've always wanted to do but never had the chance." You can find more of Huot's recipes, vlogs, and lifestyle videos on her youtube channel Maddie Huot.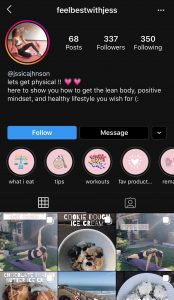 Senior Jessica Johnson also began her own health and fitness Instagram, @feelbestwithjess. Johnson had many inspirations for starting the account that included her own love for health and fitness, "[I] wanted to share with other girls how it could be a lifestyle for them that is fun and enjoyable instead of tedious." Johnson also shared one of her favorite recipes she's created, banana bread and chocolate peanut ice cream. Johnson's advice to fellow students to keep the boredom away is to, "Take time to do things for you. As stressful as this situation can be, we are blessed to be given time to really focus on [ourselves]."
Junior Jaye Duckhart and senior Siena Lum even started their own tie dye clothing brand called Jasie Mae. Their brand specializes in mostly tank tops but are also beginning to start to include sweatpants in their shop. Duckhart shared that, "Our inspiration [is] mostly fueled from our love of the tie dye trend that's going around now." Duckhart already has big plans for the future of Jasie Mae. "In the future, we want to grow our shop to include more items and reach a bigger audience while keeping our prices relatively low. One of our main goals is to reach a steady profit so we can donate the money to charity." Jasie Mae is another example of a shift towards buying from smaller, local brands instead of bigger brand corporations. You can check out all their designs at @jasie.mae on Instagram. 
It's clear that VHS students are finding ways to get creative during quarantine. Whether it's trying out a new recipe or starting a workout routine, there's something for everyone to enjoy.