Sports skills, but nowhere to show them
High school athletes are forced to pave a new path to obtain sports scholarships.
COVID-19 has overall complicated the college admission process for high schoolers around the country, but one particular category has been inevitably halted: athletics. Students have had to adapt to at-home or virtual training, which can make motivation difficult. Recently, Ventura High School athletes have been given the chance to train in person, but with strict protocols; masks, social distancing, no shared equipment, etc. The most impactful, however, is the absence of games.
The lack of playing, substituted by conditioning, is what makes sports scholarships especially difficult, if not impossible to obtain. Recruiters usually determine their teams by watching players and examining stats. However, with no real playing time, students are left with nothing new to show. While scholarships are still happening, and some schools in more remote parts of the country have started to play, VHS athletes are left in a tough situation.
Many teens have put tremendous time and effort into their sport, only to be cut off in the home stretch. Junior Alexis Howery expressed her concern with finding a way to stand out to schools. She explained, "I would like to play basketball or track to hopefully get a scholarship. I still am trying to get a scholarship for the sports, but with COVID-19 happening, it's preventing me from getting noticed and I'm sure others would say the same. In order to be noticed, we would have to play games and we can't get noticed if everything is shut down. We should open practices and games back up to Ventura."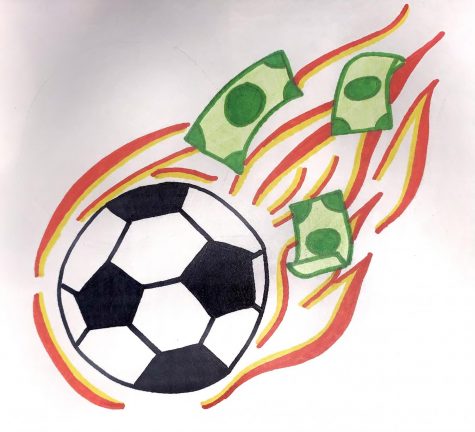 Howery is ready for changes to be made, and she isn't alone in that opinion. Carson Studt, a junior at VHS voiced, "I think the restrictions on opportunities to be seen are ridiculous." Studt plays baseball at Ventura and conveyed, "I am still looking to gain a scholarship and play in college, but my opportunities are limited. COVID-19 has made it hard to get scouted and I've had to go out of state to attend showcases." Due to the increased liability of VUSD and Ventura High being a public school, the regulations are much stricter than private organizations, such as private schools or club sports. Similar to Studt, senior Nevada Knowles, who plays indoor volleyball, commented, "Club has been a godsend in this time." Knowles has found this source to be a way to keep a good mindset and stay in shape.
Some students have made the decision to turn their focus away from athletics for college. Knowles has changed her attention to work towards a scholarship based on academics. She explained, "I do not plan on aiming for a sports scholarship. If it happens that would be great, though I have been focusing now on my academics, just as I plan to in the future. COVID-19 has turned my focus to academic scholarships as I no longer have the exposure to be seen or recruited for volleyball. If it were to happen, I would be receiving a scholarship through club sports as that is my only outlet to play at the moment. The steps are not all that different. The only thing is having to work around restrictions and regulations. For instance, I can no longer go to the gym and thus must find ways to stay in shape and progress outside of usual training. I think everyone is doing the best they can; I believe this is a test and not only will power but adaptability as well. Obviously, like my fellow athletes as I'm sure you'll find, I miss my sport tremendously. However, I am incredibly thankful to have the opportunity to play at all." 
As we approach the second semester, the reality of college is setting in for seniors. Important decisions, such as whether or not to aim for an athletic scholarship, are hitting the prime time to be made. Dealing with such an unusual year, there are still so many unanswered questions and it may feel daunting to know whether a decision is "right." Student-athletes around the country are feeling this pressure, but they are not alone. Both ends, meaning the students and the colleges, are eager and uncertain. As new steps are taken, the scholarships still stand. The challenge is no longer having the skill, but rather finding a way to show it.