Will VHS students get the COVID-19 booster?
COVID-19 vaccine boosters have been approved for people 16 and over, but what do VHS students think?
With the approval of COVID-19 vaccine boosters for teenagers aged 16 and over, a new question is raised. Will Ventura High School students receive the new booster? 
According to a poll of 115 VHS students on @the.cougar.press Instagram, 73 percent (84 votes) said they were planning on receiving a booster shot, while 27 percent (31 votes) said they were not. Junior Sinthia Cardenas, who is planning to receive a booster shot, said, "To be as safe as possible and reduce my risk of getting seriously ill by COVID-19"
According to the CDC, COVID-19 vaccine boosters are only approved for 16 and 17-year-olds if they received a Pfizer-BioNTech vaccine and only if it has been at least six months since their second vaccination. The justification for booster shots is that the initial vaccination series's effects become less effective over time. This has been accentuated by variants such as Delta and Omicron.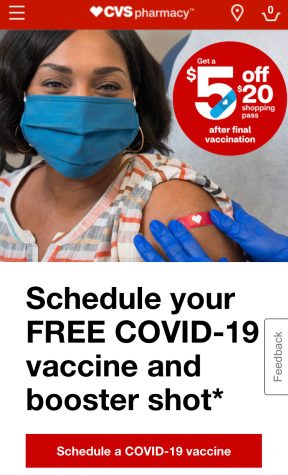 Senior Benjamin Burchett, who plans to get a vaccine booster (but not in the immediate future), said, "The point of a booster is to remind the immune system to fight against the virus. From receiving the vaccine about six months ago, in my opinion, the virus has not mutated into something for someone my age to worry about for my strong immune system to need a reminder."
According to the Mayo Clinic, "If you are age 16 or older, have been given both doses of the Pfizer-BioNTech COVID-19 vaccine and it's been at least 6 months, you should get a single booster dose."
Sophomore Kalea Kenton said, "I'm going to get the booster because I believe in order to get out of the situation we are currently in we need to do as much as we can to help it. Getting the vaccine, boosters, wearing a mask and limiting contact when needed."
The Clalit Research Institute in partnership with Harvard University performed the largest COVID-19 vaccine booster study as of Dec. 16. It determined that a third dose would reduce COVID-19 hospitalization by 93 percent and reduce death from COVID-19 by 81 percent, compared to only receiving the original two dose series.Kenton said, "Getting a booster means keeping yourself and others safe." Vaccination sites for both initial vaccines and boosters can be found at vaccines.gov.