Students for better mental health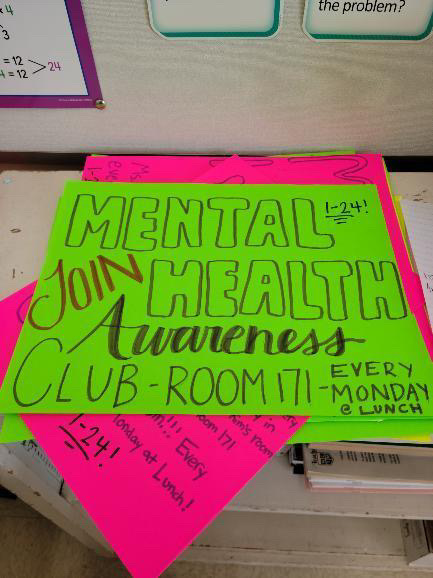 Mental health awareness club holds their first meeting
On Jan. 24, the mental health awareness club held their first meeting in room 171 at Ventura High School during lunch. The club is newly founded, and its founder is sophomore Kalea Kenton It is advised by math teacher Jacqueline Kim.
Kenton said, "We meet every Monday in Ms. Kim's room 171 (near the pool)." The mental health awareness club (MHAC) hopes to provide a safe space for all kinds of students and provides resources on mental illness. It helps students find help, suggests coping mechanisms and gives insight on mental illness.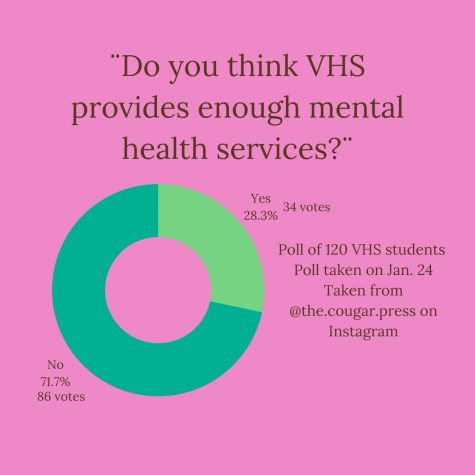 According to an Instagram poll on @the.cougar.press of 120 VHS students, 72 percent of respondents (86 responses) voted that VHS does not provide sufficient mental health services, while 28 percent (34 responses) voted that VHS does provide enough mental health services.
Kenton said, "I started the MHAC because I didn't see a lot of change going on in our school. I wanted to do something more than complain about the issues I notice within our school."
Sophomore Justin Lisle, who joined the MHAC, said "I joined the club not only because the leader is one of my friends, but also because I believe mental health is a big issue that needs to be addressed among our school community."
Kenton had challenges in starting the club. It took them about a month from beginning to end to get the club officially started. Kenton said, "The school would never update me if my club was approved until I would ask the office myself, which was kind of annoying."
As of Jan. 24, the club has four members. To join the club just come to one of the meetings that happen every Monday in room 171 during lunch. Kenton said, "You can always text me through social media." The mental health awareness club Instagram is @mhac.vhs.
Kenton said, "MHAC isn't a therapy club nor a place to dump your trauma. It's a club to help and educate others." The club meetings last throughout the lunch period.