Rowing to victory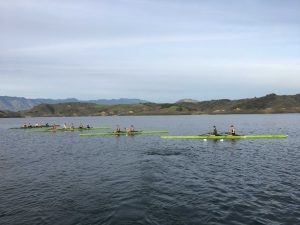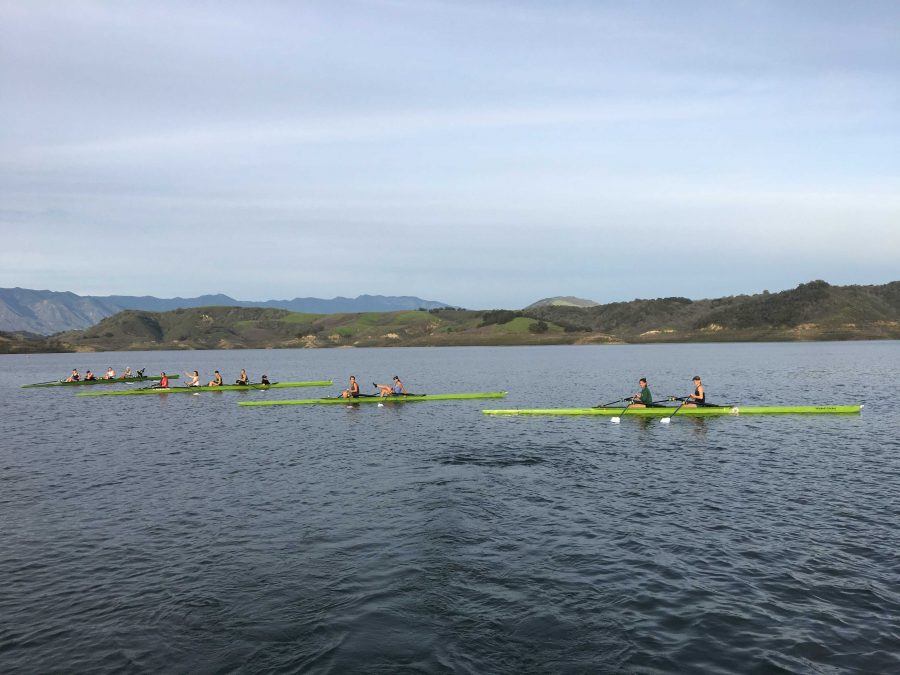 All around the U.S. high school students are dominating in sports both in and out of school. With how competitive high school sports tend to be, students have the option to engage in a variety of sports outside of high school.
There are many popular activities outside of high school like sailing, surfing, windsurfing and rowing. These are just a few of many outside activities that everyone is capable of doing if they put their mind to it.
Rowing is one activity that involves a lot of strength and cardiovascular endurance, and is a very intense physical sport.
In Ventura County there is a rowing team in Lake Casitas and many students from VHS are part of the Lake Casitas rowing team.
Some of these students include; juniors Sailor Hawes, Katherine Mckenzie, Margaret Kezula and sophomores Lindsey Froelich and Laura Kemble.

The rowing team captains are Sailor Hawes and Megan Hassien and is led by coach Wendy Gillet's.
When asked how long she has been coaching Gillet said, "I have been coaching the team since we started in 2008 when we first opened."
Gillet later added that the league they compete in is "the Southwest Region which is the largest and most competitive region in the U.S."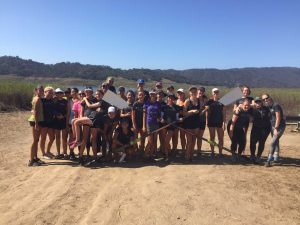 The team had their first home race on October 7 and in two weeks, they will go to their first travel race in Sacramento for this season.
When asked how the girls are doing this season Gillet said, "All [of] the girls have shown a huge improvement, in fact on October 13 we had our ERG test and every single girl on the team in all squads beat their goal by the largest margins we have ever seen so it's very exciting to see all their training pay off in a big way."
The ERG test is the rowing machine they use for on land training and every girl beat their goal. Later Gillet said that "our goals are always the same, we want to improve as a team and get faster and stronger each day, if we work hard and work together we can get a chance to go to Nationals in June."