Opinion: ASB's diversity is lacking
"
We're trying little by little and I think we've got some kids that are doing a great job of it, but it's going to take some time," said ASB advisor Ann Larson
Ventura High School's Associated Student Body (ASB) is seen everywhere on campus, organizing intramurals, dances and fundraisers like food faire. Their impact on VHS student life is undeniably present, but does ASB represent the entire student body? Inside and outside of ASB, students, like ourselves, predominantly see the white-washed version of the ASB members and their attributions. However, after speaking to multiple members, ASB is currently changing how they cater to all of VHS; especially the 56.6 percent Latino student population.
"I don't know a lot of the people [of ASB], but from the people I do know;I think they're all white. I can't think of a person of color but I haven't thought about it like that," said Lourdes Alambab '24.
Alex Avilez '23 thinks that members of ASB are a good representation of the VHS student body. They said, "I think they do [represent VHS's student body] I think they do pretty well, a lot of people that I've seen on ASB seem really diverse and as a general thing. I feel like getting to know the people that actually [are in ASB] better because I feel like they plan a lot of events but we don't really know them." 
ASB advisor Ann Larson said, "[I began advising ASB] 5 years ago. Mrs. Hazen was [the] ASB advisor. She moved and left and so there was this void and I'm one of those people where you can't just complain about something unless you're willing to take it on. It's a way to help the school and it was something a little different for me. I've been teaching for 34 years and it's nice to mix it up a little bit." 
Larson said, "Inclusion and reengagement [are ASB's goals as well as] being more inclusive. I believe that there's a very specific pocket that has been overrepresented and there are a lot of pockets that are underrepresented and so trying little by little to get more variety of kids involved."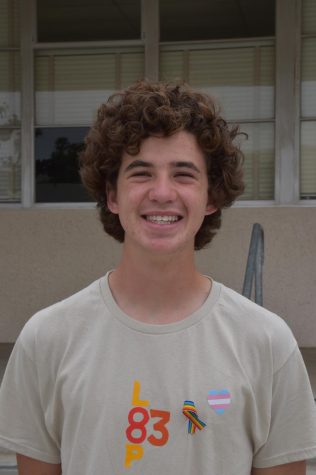 The underrepresentation of groups within our school is a problem that is both widely known yet not done or talked enough about. It's an issue that is underrepresented within itself and there must be a way to present it and fix it in a way that is not pushing too hard on any set group as is. 
Larson said, "The biggest problem [within ASB's diversity]  is getting people to sign up. It's getting kids to watch what's happening and feeling comfortable getting involved. If someone feels like you have the same group [of kids] that does everything and tries to make kids from other, you know, ethnicity, group, whatever you want to call it, have them feel comfortable and step out of their comfort zone. Our school is 60 percent Hispanic and we should be close to that in terms of ASB, but if they don't feel welcome [they won't join]. Yeah, you know, so that's on me. And that's in our class now too. We're trying little by little and I think we've got some kids that are doing a great job of it, but it's going to take some time." 
We have noticed a significant divide within student demographics at VHS, regardless of ASB. Students want to hang out with kids from their middle schools, neighborhoods or sports, it's inevitable. But when our ASB staff is only representing those students from good middle schools, rich neighborhoods and football players, the divide only further increases. 
Larson said, "We're trying to get [more engagement] whether it be through social media and polls or just going to classrooms. There are a couple of things we're going to do in the spring, we're going into the freshman classes and going to some of the English Language Learner classes. I mean, if you just walk up to a kid and go, 'Hey, what should we do in ASB?', they aren't going to say anything, especially if they feel intimidated. If you can get them in smaller groups or they're around people that they're more comfortable with [they're more likely to open up]."
"The ASB room is open all day every day. I'm only ever out at lunch and during break [nutrition] so if a kid has a question or there's something that they'd like to see happen, come out, come talk to me. Communicating, getting communication out there, we're here for the student body. So we have to know what the student body wants and I understand that's hard, especially right now. You got a mask on. You haven't been around people for two years. It's hard to be like 'Oh, by the way, I want to have [whatever it is that they want].' Just getting people to speak, or write something down and tell you what their wants and dreams are, it's hard. But we're gonna have another petting zoo. That's for sure."
Sinthia Cardenas '23 is in their third year of ASB. Cardenas is the ASB Secretary. "I joined ASB without knowing what it really was, my counselor at Cabrillo told me it's a leadership class and you should join it and I said 'Ok!' and so I did. Since I've joined, similar to Lilia, I kind of realized how important it is that I was there," said Cardenas.
"In the future, I want to see the Associated Student Body reflect our entire student body. I want people's voices heard in the ASB classroom," said Cardenas.
"There are some students in the ASB classroom that are really, really passionate about making sure that [everyone has a voice]," said Cardenas. 
When the results of this year's ASB election was announced, we were shocked. All four voted positions; president, vice president, senior class president and junior class president all went to boys. We began to wonder why? Why did most voters vote for the boys, rather than the girls, who at times had similar or more influence, character and ideas.
Cardenas ran for senior class president during the 2021-2022 school year. They said, "I did experience some sexism and misogyny with campaigning in general, with comments that were made to me knowing that they wouldn't have been made to my male counterparts. I do not believe they won solely because they are men, [but] I do think I experienced some things that they didn't because I am female."
Cardenas made it clear that some members of ASB recognize the diversity element of the class and their priorities, and are actively working on improvement within activities such as spirit weeks and the classroom itself. These girls are trailblazing the way for more diversity within ASB by standing up from underrepresented groups, speaking out on the unsaid subject of diversity in ASB and starting their own Latino Rights Club alongside junior Mateo Navarro.
Navarro is the ASB president for the upcoming school year and was the vice president for the 2021-2022 school year. Navarro initiated a new Lation Rights Club after their former club called "Metcha" was discontinued. Navarro said, "I couldn't wait for someone else to start this foundation later on, I want to start this foundation in order to give kids a place to come in and talk with us. We meet on Monday and Friday alternating days." The last time our school had a Latino club like this was in the 1990s which was shocking to us given that half of our student body consists of Latino students. 
"I joined [ASB] freshman year. I honestly had no idea what ASB was when I joined. I came from a super small school so they didn't really talk about ASB or anything like that but I wanted to give it a try. I knew it was supposed to be prestigious so I thought I should just jump into it," said Navarro. 
"The ASB class itself is super freelance, [members] do all of [their] own projects. We do small things [together] like food faires and neon dances. But mostly, it's whatever you decide to do," said Navarro. One of Navarro's major projects is the Dolores Huerta mural.
Navarro said, "There's a lot of stigma around connecting various parts of the campus. I don't know if you've noticed but nobody on this side of the campus really talks to that other area of the campus and there's no connection… I hope for better outreach because I know that a lot of the time we cater to one specific population. That's the biggest goal for me, connecting all of the student body. [ASB] can't have student spirit and student union without connecting every part of the campus."
The importance of uniting all VHS students is clear, but what procedures are actively being taken to ensure that this happens? 
Navarro said, "[Diversity] starts with getting people who want to do that in those [elected] positions. We want people who really go out of their way to be all over campus into ASB so they know what it's like to connect with the general population out here."
"[ASBs inclusion is] definitely not as good as it could be, we do have a lot of spirit and we've tried to incorporate multiple parts of the community like how we did it with Hispanic Heritage Month and Black History Month [spirit weeks and activities]. There are a lot of networking things that need to be addressed. There's this ongoing pattern of electing people that look like previous student council members and it's more impactful than people realize. I definitely think that we're working on breaking this wheel, of the constant pattern of the same people every year," said Navarro.
"I mean, it's not all just white kids in the class. Physically, yes there are some diverse people in there, but mentally, mostly everyone fits in a specific category of like an honors kid. I'd say we're all pretty privileged," Navarro said.
People know who ASB kids are and people are biased. We think that there are the ASB kids that only join because it looks good on college transcripts and they don't really care about the true goal  that many members fight for. This common assumption is acknowledged by Navaro as well., He said, "We're trying to break that assumption, we want to have actual student spirit and we want to be a student-oriented campus where everyone feels comfortable and welcome."
Larson said, "[The application and interview process] is totally dependent on the year, this year we only had seven seniors. We have 37 spots, it depends on how much space we have that year. We have 14 juniors to be seniors next year so there's going to be a real need for kids. That's why this year is so important to get kids like 'Hey this is something I want to apply for next year.' You do the application, then we vet the applications, then we form a rubric with the applications. Then we have those kids come in and do an interview [individually]. It's a panel [of ASB members] so it's not just me deciding or just the kids deciding. It's a long process. We have them write essays about why they want to be involved because it's serious."
With the ASB application process, it's quite clear that someone has to choose who gets into ASB and the people that get chosen often have similar characteristics to one another whether that be their goals, passions and dare I say it, even skin color?
To offer the right of response to all ASB members, we went directly into the classroom to let them know our plans for the article which consisted of; taking our time on this sensitive subject, how we are not "exposing" or "investigating" them and most importantly offering everyone the opportunity to reach out for comment and/or interview. We also reached out to interview three upperclassmen boys all of whom are members of ASB; upcoming ASB vice presiden t Jack Rose '23, former ASB president Logan Bobis '22 and Thomas Anter '22. At the moment all boys have declined to answer.
Melina Benitez '22, who was president of the ASB's entertainment committee, reached out to interview after the visit to the ASB classroom. 
"I joined [ASB] because I like working behind the scenes and I wanted to be a part of uplifting the community here at VHS and I know that I could contribute a lot," said Benitez.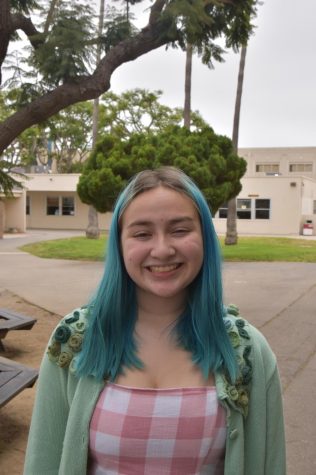 Benitez helped in the interview process during the 2021-2022 school year. She said, "We try to get like a big diverse class. We shoot for getting like maybe more Hispanic or more African Americans and that is our goal. I know like early on when the interviews were starting that was the goal because we wanted more diversity in ASB, but it sucks because sometimes those people don't want to be in [ASB] or their goals are kind of mixed up and in the interviews. We can kind of tell some people [join] because it looks good for college and stuff. [Candidates] might interview well and on paper, you look amazing, you nailed the interview, you're in. But when you're in ASB some people tend to kind of dissolve that attitude and then their true colors show and they slack off and they are negative and they're not nice to other people in the class."
"I think our main goal is for everyone to feel included, but that is just such a big goal and there are little things that fall into that as well. Wanting everyone to feel seen… I feel like that's the biggest goal, we just want every single person to feel seen and that they matter at this school no matter gender, race, anything like that," said Benitez.
Benitez said, "I think [ASB tries] to [represent the entire student body] but for me, for instance, I am Hispanic and I'm half caucasian but I don't feel like for myself personally [ASB represents the entire student body]. I feel like we don't represent the Hispanic kids as much."
"I think with ASB it's kind of seen as the types of people that are in ASB are like cheerleaders or like the jocks or more people that put themselves out more," said Benitez. 
She said, "I joined ASB my junior year so that's kind of how I associated ASB, like the more well-known kids are in ASB, and that's just how I associated it with. But there's a little ego kind of stuff in ASB. "Overall it's a great class and like I think most of the people do have good intentions but sometimes their egos can kind of get in the way." 
Benitez brought up an important point; the stereotypes of ASB members that at times fall true. That "ASB kids" are all the stereotypical athletes with aspirations to get into top colleges and the thought that ASB will help them get there. Many of the ASB seniors this year are going to top colleges such as the University of Southern California, the University of California, Berkeley and other prestigious universities.
We see the progress that's been made in the years that we've attended VHS, we appreciate and acknowledge that, but there is still so much more to be done.