Ventura High School baseball and softball teams forced to cancel games against BHS
Heavy rain cancels Ventura High School baseball and softball games
On March 14, the VHS varsity baseball team was set to play BHS on their home field in their annual cross-town rivalry game. However, due to heavy rainfall, the game will be rescheduled. JV was expected to play at 3:30 p.m. at VHS, while frosh/soph was expected to play at BHS at 3:30 p.m. Varsity was scheduled to start at 3:30 p.m. at VHS. Both softball and baseball have had canceled games due to the safety of the players concerning the rainy weather, which makes the field muddy. 
The VHS softball team is expected to play BHS on March 15, at 3:30 p.m. at VHS in which the precipitation will be at 11 percent, according to The Weather Channel.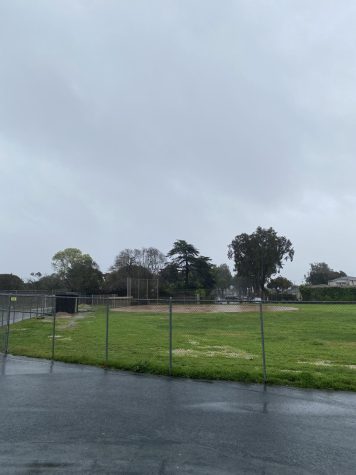 On Feb.24, VHS varsity baseball had already had a game cancellation and was rescheduled to play on March 13, in which they beat FTHS with a score of 18-2. 
JV baseball outfield player Brayden Rocco '25 said, "I dont like the cancellations but there isn't really much we can do about them so I understand it." 
There have been about six varsity baseball practices and three games canceled due to conditions of mud and rain becoming too dangerous for players to practice.
Rocco '25 said, "I feel like [this cancellation of games has] caused our team to bond more in a weird way. We've gotten closer by staying after school for long hours in the gym just joking around and having a good time."
Dash Lopez '24, a varsity baseball player, said, "Having practice canceled has been really affecting our team in a few negative ways. It has not allowed us to take ground balls and hit, it has also cut into our time to bond and gel as a team. Over all the rain has really [gotten] into the way of our baseball plans for this season as of now."
Rocco '25 said, "We've had two [JV] games canceled." 
As the uncharacteristic weather of southern California continues, so do cancellations and rescheduling of games, including those of baseball and softball.