Model UN members hold a vigil for the lives lost in the Israel Palestine war
On Nov. 15 between 12:20 p.m. and 12:50 p.m., Model UN, a club on the VHS campus, held a vigil for the lives lost in the 2023 Israel–Hamas war. Tables with pictures of those who lost their lives, yellow flowers and other memorabilia were set on tables to commemorate those that were lost.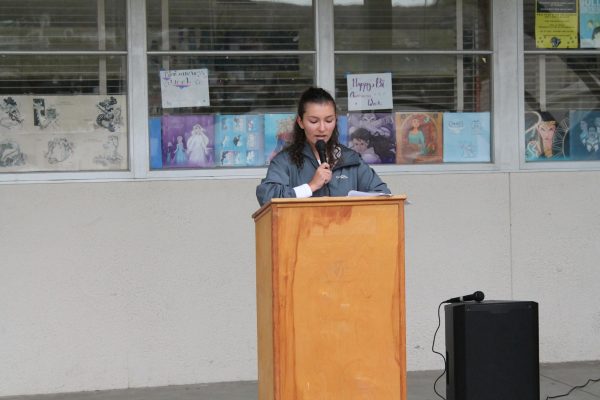 Emily Sehati '24 said, "I'm tied to that part in the world (Sehati identifies as an Iranian Israeli Jew). On [Oct. 7], I lost a piece of myself that day and I've been grieving ever since. People have been dying [in] both [Israel and Palestine] and it has been impossible to bear with. I want to bring awareness to this cause and this cause to students on campus. I originally worked with Ms. Botello. It's a Model UN event, so I went to Model UN students and we basically just delegated who was going to buy what, they were super on board, they missed class to put all of this together and they were an amazing help. Dr. Mainz is amazing and Principal Rodriguez [is too], they both worked with the district to make sure that we could execute everything properly and it was really emotional but we all delegated, divided and conquered for this vision to come to life." 
Sehati, president of Model UN, gave a speech during the allotted time in which she commemorated the lost victims. 
Amanda Lubbos '25 said, "I think it's amazing what Emily is doing. Recognizing and honoring the many victims from both parties who have passed tragically. It's really important that during times of crisis, us as humans stick together to protect humanity and show that we are all united, we are all humans, no matter what flags or our background that we come from. It's important that we honor each life lost."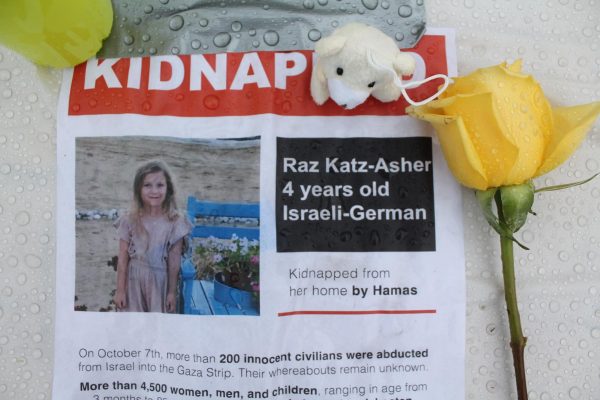 Many students and faculty of VHS were in attendance for the vigil in which they watched and walked around the tables and viewed the visual vigil. 
Danny Smiley '24 said, "I'm really really happy that Emily did this and it's really well done as well as respectful. It's important that we acknowledge these things that are happening in the world and pay respects like this. I totally could've seen this being made a mockery of, but no, it's a really powerful and impactful scene. I'm glad it's here." 
Emily also held a moment of silence for the victims during her speech.