Mudslide mayhem
After the largest wildfire in California history that burned over 281,000 acres in Santa Barbara and Ventura County from early December to early January, southern California was hit with a huge storm on January 8 which continued through January 9.
Over the course of the storm, according to CNN over "two inches" of rain fell in Southern California, causing major mudslides around the Santa Barbara county. According to CNN the floods and mudslides damaged over 462 house in Santa Barbara County and destroyed a total of 65 houses.
According to CNN, there have been 20 deaths reported as of January 15, 2018 and an additional 28 people were injured.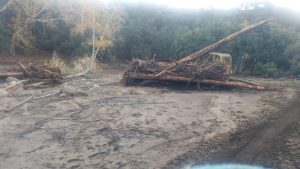 According to NBC News, as of January 16 there are currently three people missing while over 500 first responders and 10 search dogs continue to search, for missing people. Over 300 people who were trapped by the debris were rescued by first responder helicopters.
Due to the floods and mudslides, a boil water notice is in place for certain areas in Santa Barbara like Montecito and Summerland. Due to the massive debris dumped on the freeway by the deadly Montecito mudslides, and all the clean-up and repairs that are currently happening, and according the LA Times, officials could not say when the 101 freeway will reopen.
According to KTLA News, "Island Packers in Ventura and Truth Aquatics in Santa Barbara are offering a ferry service, carrying around 400 people a day through an average of four daily trips with about 100 people on each", said Island Packers owner Cherryl Connaly and they charge $35 per ticket. The Amtrak train is also accommodating travellers to and from Santa Barbara that wish to not travel by boat.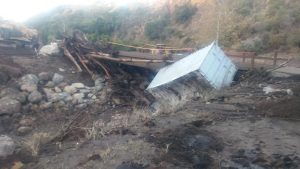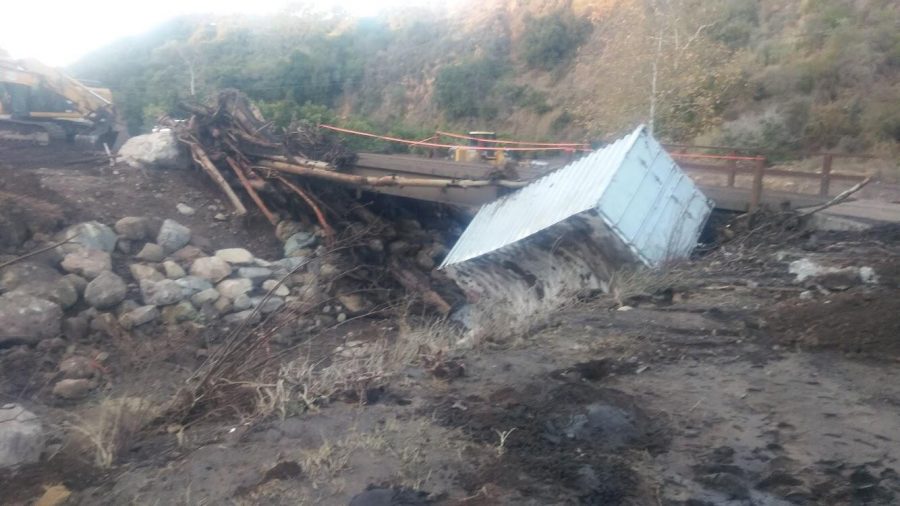 Ventura High School English teacher Meghan Zero, who lives in Summerland, shared some challenges she faced during the mudslides: "I got stuck and had limited internet so it was hard to keep up with all the news and keep up with what was going on in school."
Zero stated, "[My home] was not damaged at all thankfully."
When asked if she was prepared for this disaster, Zero stated that "I don't think I was prepared for this but I did have enough food stocked in my house, but didn't do anything extra to prepare."
Zero added that "I think [after] going through the fire and mudslides, I will make a list to see what I [need to] take with me."
According to CNBC "officials are warning of possible flooding, mudslides and debris flows." Before the storm officials were warning counties to be ready to evacuate in case of mudslides or floodings because they can happen anytime.