This Summer job helps VHS student, Kaine Miranda, gain life-long experiences
With all of the stress and responsibilities that students have to deal with during the school year, summer is the perfect time to focus on something like a job.
Ventura High School senior, Kaine Miranda, got a job at Coastal Trailer and Fabrication located in Ventura, where he helps repair boat trailers.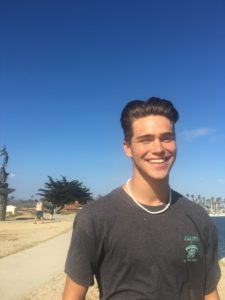 When asked about how he got hired, Miranda said a family friend who was involved with the business recommended he work there, and trained him for two months. Miranda has been working at this job for almost a year now, and says he enjoys it because he gets to learn something new everyday.
For other high school students looking to find a job, Miranda recommends that you, "make sure it's something you love and stick with it."