This year Ventura High School held its annual talent show on Friday, May 18. This years theme was "A Night at the Cougies" and featured 17 student and two teacher performances, for a grand total of 19 different numbers.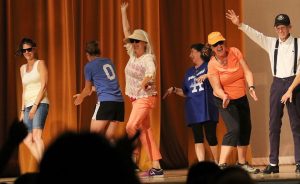 The 19 numbers were split into two acts with an intermission between acts one and two. Throughout the show, the MC's, seniors Courtney Caldwell, Chanelle Irabien and Philip Riley entertained the crowd while the following act was getting prepared. As for the performances individually, the talent showcased ranged from dance to music and even poetry.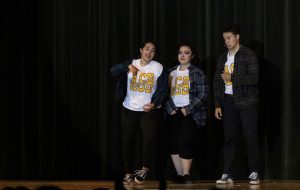 This year, the talent show had two student bands perform in addition to the talent show band that performed in various acts throughout the show. The talent show band consisted of junior Bridget Boland and seniors Connor McIntosh and Devin Kress.
The first student band goes by the name of "Wyld Stallion Band" and featured junior Henry Haffner and seniors Nate Lowe, Arthur Mitchie, Andrew Prado, Kaden Pryor and Nathan Roberts. The second band goes by the name of "Four Awesome Guys" and featured seniors Wesley Gerard, Jake Hansen, Dylan Wilde and Lowe.
Other various musical acts were performed such as, "The Way I Am" by juniors Claire Ortiz and Sydney Votruba, "Bad Idea" by seniors Daniel Brackett and Cassidy Craig, "Someone Like You" by junior Grace Tyner, a "1980's mashup" by seniors Riley Conrad, Amanda Malotte, Alli Mihalka and Drue Wigton and "Somewhere Over The Rainbow/Put Your Records On" by juniors Sarah Clench and Acacia Harrell.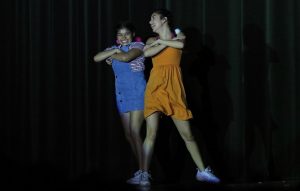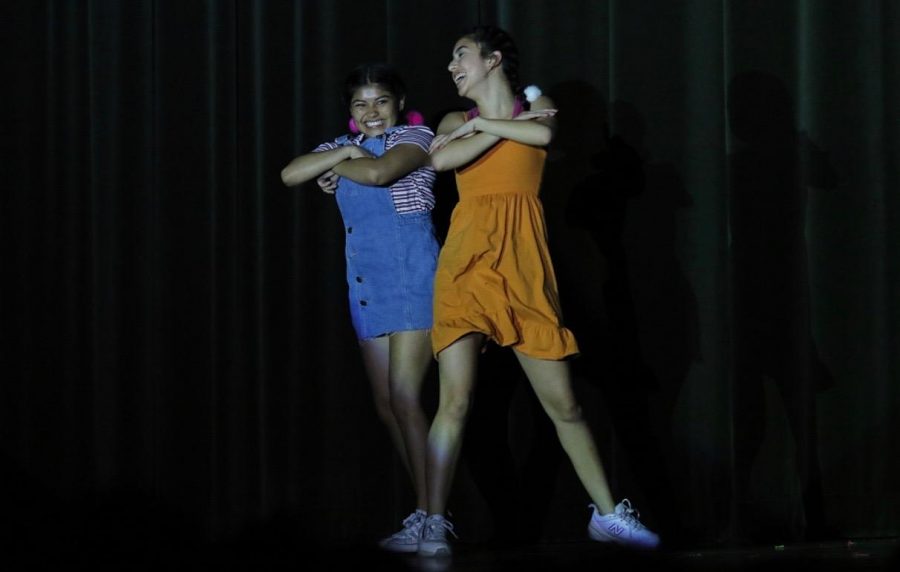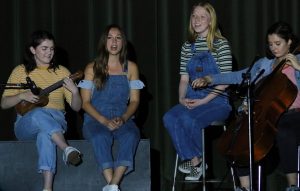 In addition to these acts, several students performed a musical act, however, they incorporated dance into their performance. "First Love" performed by freshman Alyssia Troutman and sophomore Molly Sturgeon, "Bright" by Irabien and "Journey To The Past" by sophomore Sophia Rocha all included dance whether it was from the performers themselves or various VHS students.
"The talent show was a great experience and it was filled with such amazing students. It was bittersweet towards the end because it was my last one," Irabien said.
The show also consisted of a few dance numbers. The VHS Dance team performed a dance to the song "Ready For It" by Taylor Swift and thwas VHS Hip Hop team performed a "Chris Brown Mashup." Senior Dhrasti Parmar also performed a traditional Bollywood dance by the name of "Cheezi Badi" & "Cham Cham." Finally, there was a freshmen hip hop duo performed by Maddie Huot and Frances Kayser.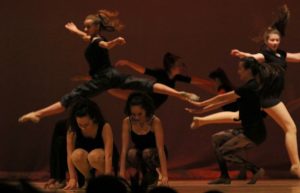 In addition to these dance and musical numbers, sophomore Brooke Stevenson performed a slam poem titled "No, I Will Not."
After various student acts, several VHS teachers performed a dance called "Another Day in the Sun" which included Margaret Sellers, Stefoni Rossiter, Samantha Hazan, Chris Murphy, Carlos Cohen, Karen Blackwell, Ralph Martinez and several others. Finally, teachers such as Sean Reynolds, Edward Pacula, Karen Reynosa and others performed in the last act of the night, the teacher band. The talent show came to an end as it traditionally does with students from backstage and the audience storming the stage for a final dance party.