VHS cougars take unexpected loss against Newbury Park Panthers
On Friday Sept. 7, the Ventura High School varsity football team went up against the Newbury Park Panthers. The VHS Cougars put up a hard fight all four quarters but the game ended in a 17-7 victory for the Panthers.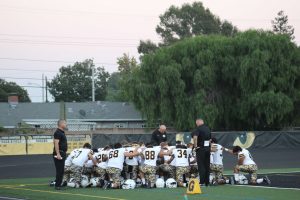 The Cougars came out strong in the first quarter with a 45 yard touchdown by slot receiver junior TJ Barlow (number five). Barlow caught the ball at Newbury's 45 yard line and ran up the right side on the numbers and scored for Ventura. During the rest of the first quarter, the Cougars and the Panthers battled it out but no other touchdowns were scored. At the end of the first quarter, the score was 7-7, Newbury Park.
The second quarter was more action filled. Newbury Park came out and scored with 9:23 left on the clock. After the Cougars got back on the field, the Panthers intercepted the ball at the Cougars 42 yard line. After a short drive and a sack by linebacker Barlow, the Panthers kicked a 19 yard field goal making the score 17-7. Late in the second quarter, one of the Cougars, Caleb Barajas (number 72), came off the field with an apparent ankle injury. The Cougars let the clock run at the end of the half leaving the score at 17-7.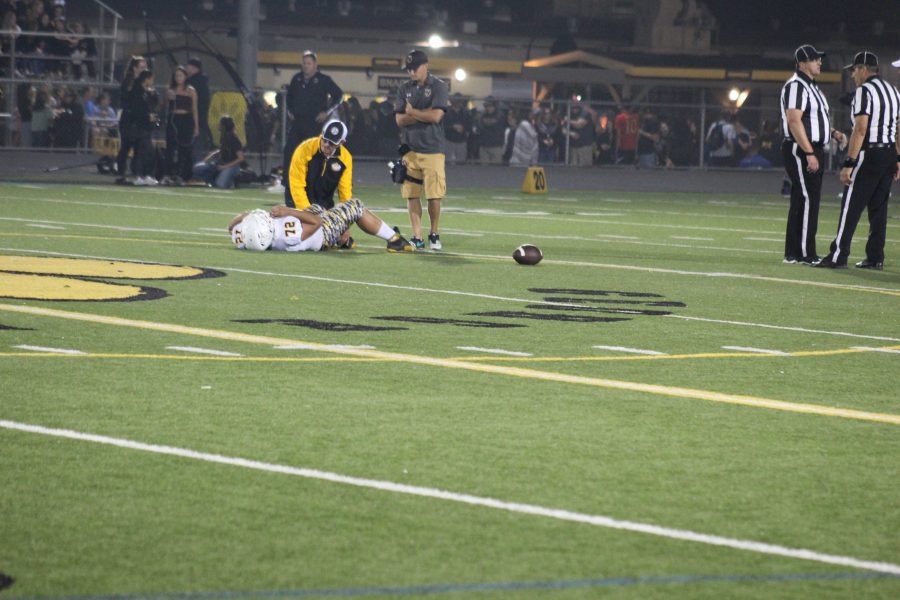 During the third quarter, the Cougars and the Panthers battled it out, but there was no scoring. The Panthers attempted a field goal with 6:09 left on the clock but missed, leaving the score 17-7. Shortly after the missed field goal attempt, Newbury Park gained possession of the ball at their own 42 yard line with an interception. Late in the third quarter, the Cougars threw an impressive 81 yard pass to junior Jadon Cline (number 17), but the touchdown was called back to Newbury's 42 yard line.
In the fourth quarter, there was no scoring as the Panthers fought to keep ahold of their ten point lead while the Cougars struggled in their attempt to gain back the lead they lost in the first half.