Ventura boys water polo defeats Rio Mesa
The varsity boys led by Spencer McGrath, the head coach, currently hold an 8-7 record this season, while having a record of 4-0 in league. On Thursday Oct. 11 the Cougars faced up against the Rio Mesa Spartans.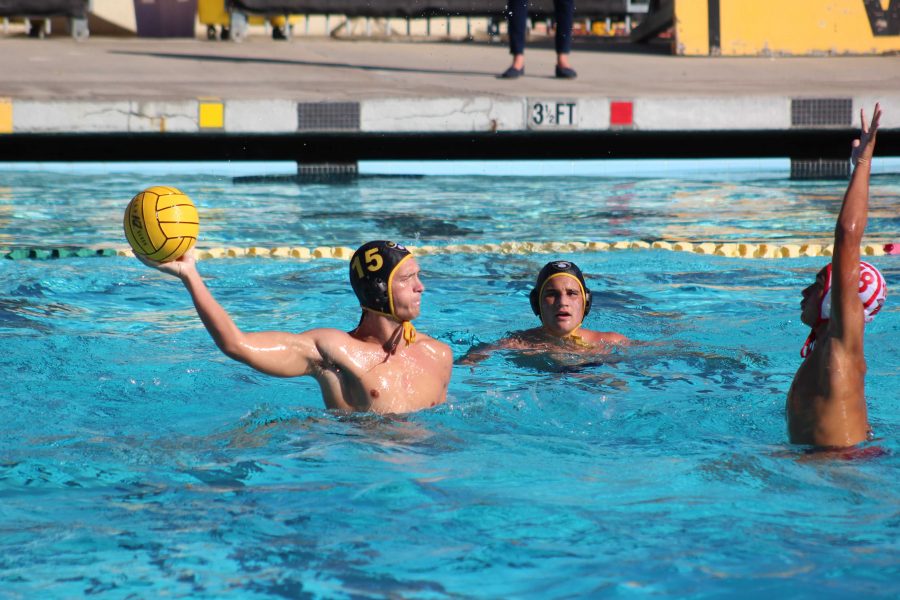 In the first minute and a half of the quarter, senior Omar Abawab (number three) was excluded twice. During that time junior Evan Moore (number eight) scored the first goal of the game putting the Cougars on top. With 2:35 minutes left in the game, senior Tyler Sehon (number two) scored the second goal of the game. Shortly after that, senior Christian Guillaume (number 10) was excluded from the game for neck grabbing, and junior Micah Amico (number 15) was also excluded for pushing a Rio Mesa player under water. At the end of the first quarter the Cougars had a two to zero lead.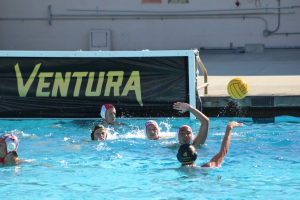 20 seconds into the second quarter, the Spartans scored their first goal of the game. With 5:21 minutes left in the first half, Gutierrez (number four) scored for the cougars bumping the score up to three to one. During the second quarter, number 21 on Rio Mesa was rolled from the game for trying to kick Moore while he was shooting a five meter. As the second quarter finished up, Moore scored two goals and Guillaume added another on the scoreboard. Rio Mesa scored three more goals during this time. The second half ended with the the Cougars leading eight to four.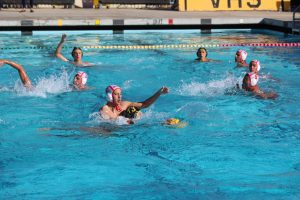 During the first two minutes of the second half, Moore scored his fourth goal of the game for VHS. Midway through the third quarter, the Rio Mesa coach received a yellow card for yelling at the referee. He then continued to scream which resulted in a red card and the coach was ejected from the game. Throughout the third quarter, Rio Mesa put up a fight, scoring two goals in less than a minute. With a minute and 16 seconds left in the quarter, the Cougars scored once more, making the score at the end of the quarter eleven to six.
The first goal of the fourth quarter was shot by Moore (number eight). Shortly after that, the Cougars' goalie was rolled out of the game and a sub was put in. Rio Mesa had an opportunity for a penalty shot but the shot was blocked by the Cougars. With 3:43 left in the fourth quarter, Payan (number 13) scored another goal for the Cougars.
In the last three minutes of the game Rio Mesa scored another three goals and Guillaume scored one more for the Cougars. The final score of the game was 14 to nine, another victory for the Cougars.