The Common App: Tool or Time-waster?
Difficult advanced placement classes, sports, and extracurricular activities can be very overwhelming for high school seniors, and having to apply and decide where you want to go to college on top of them doesn't make the year any easier.
Colleges have used the privilege that modern-day technology gifts us is create a website, the "Common App," that allows students to apply to over seven hundred different colleges and universities through one shared application page. But does this make the college application process any easier for students, and if not, what could be done to help relieve students of the stress that comes with applying to colleges?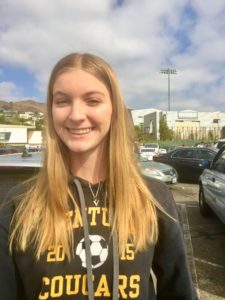 When asked about her opinion on the Common App and it's efficiency, senior Alyssa Moore commented, "I think it's fairly easy to use and I like how it lets you know when you haven't completed something in the checklist. I think it's a good way to apply to colleges because it's pretty straightforward and it just requires some basic information that isn't hard to find." However, she did run into some problems: "The only difficulty I encountered was with the letters of recommendation because for whatever reason (the Common App) wouldn't let me invite my counselor to write me a letter, but my counselor fixed it shortly after."
Moore is not the only one who has encountered this difficulty — senior Neela Krishnasamy also found the Common App to be fairly efficient and easy to work with, but like Moore, she explained, "The main difficulty I had was figuring out how to send letters of recommendation mainly because we were disconnecting from Naviance this year."
Senior Elizabeth Senesac agreed with both Moore and Krishnasamy, and added, "The only [thing] that I think is a little unreasonable is the Nov. 1st date as it's pretty difficult to deal with especially with [advanced placement] classes, sports, and electives like drama or music, it's hard to prioritize what should come first. If that deadline was moved later by even two weeks I think it would relieve a lot of stress."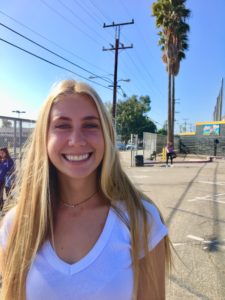 However, senior Peyton Erickson disagreed with Senesac, commenting "I do think the deadlines given by colleges are reasonable and they provide many different deadlines to ensure that every student can apply." This illustrates that the deadline approval by seniors really depends on whether they're applying early decision, or are choosing the later dates provided by colleges through the Common App.
Another inconvenience was brought up by senior Kylie Garcia, who stated, "The only complaint that I really have with the Common App is how long it is as it took me a while to actually fill out the entire application. However, this wasn't that bad of an inconvenience, as it was only long because it included a lot of important information needed by colleges to assess each student."
A common consensus among these seniors was that the Common App was overall fairly easy to understand and use, but most seemed to have difficulty submitting or inviting their teachers and counselors for their letters of recommendation. It seems like, generally, the Common App is a useful tool to aid students in the college application process, but the process is still a very stressful and demanding procedure to have to endure.