Is Coachella worth the go?
Coachella is an annual music festival held in Indio California at the Empire Polo Club.
The festival was co-founded in 1999 by Paul Tollett and Rick Van Santen. The event features musical artists from many genres of music as well as art installations and sculptures.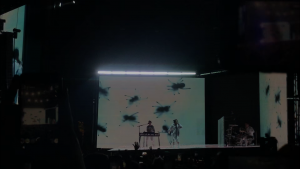 General admission for the event cost 429 dollars each and VIP tickets cost 999 dollars each. These prices are only valid if you buy them on the official Coachella website when they are first dropped, however, they sell out and are sold on other websites (e.g. Stubhub, Ticketfly and VividSeats) for more money. You also have the opportunity to camp on the festival grounds, one camping space costs 125 dollars. If you decide to drive to the Empire Polo Club each day and need a parking space for the weekend, that costs 150 dollars.
Coachella doesn't have an age limit, however, you must be 18 years or older or with a parent/legal guardian to camp.
The two-weekend event not only benefits the 99,000 people who attend but also benefits the greater Coachella Valley area, according to Los Angeles Times, an estimated 403 million dollars in spending within the area and the overall economic activity is 704 million dollars.
This year's lineup consisted of over 200 performers. The headliners were Childish Gambino, Tame Impala and Ariana Grande. Other popular artists such as Billie Eilish, Kid Cudi and Dillon Francis also performed.
Senior Paris Carmody attended Coachella this year and she shared, "I thought it was really fun being able to see a whole bunch of different artists. Fortunately this year wasn't too humid, although I did overheat when I was at the Do LaB."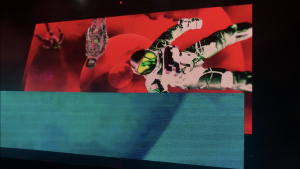 2019 Coachella had seven main platforms to perform on; the Coachella Stage, Outdoor Theatre, Sonora, Gobi, Mojave, Sahara and Yuma. There were also side-platforms, such as, the Do LaB and The Heineken House.
Senior Mary Sinclair was planning on going to Coachella, but sold her ticket, she stated "I didn't think that the lineup was good enough for the 500 dollars I spent on the ticket and I sold it for 510 dollars."