Brand "Clarity" takes hold on Ventura students
Fresh, cool, and laid back. The easily noticeable, drippy, gothic-like logo from the brand, Clarity, has been circulatilating around Ventura High. Specializing in hoodies and other comfy attire, Clarity began here at Ventura High by two juniors.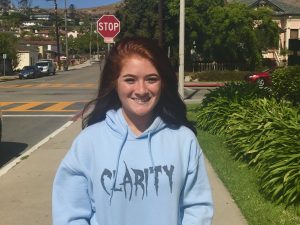 The creators, Daniel Navarro and Connor Blanda, revealed that the main reason for starting the brand was to, "stick out and be unique" since they felt that, "everyone was wearing the same brands".
It all started when Navarro and Blanda sat in a room for a couple of hours thinking of a brand name that had an essence that spoke for the brand. Navarro and Blanda wanted something "simple and cool" that "somebody can connect to" and eventually uncovered the word, "Clarity".
Clarity, to Navarro and Blanda means to "become clear of any misunderstandings" and relates this to their brand by stating that, "In life, everyone is trying to discover who they are, so the name Clarity to us is sort of for the kids who feel kind of lost."
From the student wearer viewpoint, junior Chyna Crowell says that, " I like the design, how [the logo] is spelled and I think it's cool." Crowells's favorite thing about Clarity is that, "they're a pretty small brand and are getting big pretty quickly."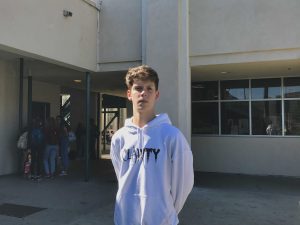 Crowell also adds that she admires Clarity since it is a local made brand and that it's "important to support small brands."
Junior Alex Dorsey's favorite thing about Clarity is mostly "the color and design" and goes on to say that "it's very unique" and enjoys supporting Clarity.
Clarity apparel is available on their instagram: @clarityxbrand . Prices range from $25 to $40 and their products come in a variety of colors including orange, purple, black, blue and white.