What do students think about Trump threatening to cut funding for California wildfires?
Since Dec. of 2017, California wildfires have seriously affected many students at Ventura High School. Starting with the Thomas Fire, and continuing with the most recent, the Maria Fire, a total of about 19 million acres of California land has burned over the last three years.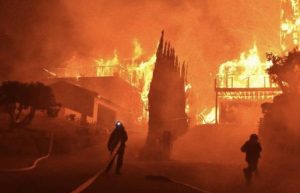 On Nov. 3, President Donald Trump threatened to cut federal aid to the California wildfires. That same day, Trump tweeted that California Governor Gavin Newsom has done a "terrible job of forest management." Trump later tweeted that Newson came to the federal government for help, but Trump ultimately refused his requests, saying, "No more."
These types of tweets aren't new in President Trump's vocabulary. Last year, Trump also criticized Newsom's efforts while the California fires were in full swing. He accused California of "gross mismanagement" of forests.
A couple of students have concluded that Trump isn't taking these fires seriously. The students that we interviewed believe that funding aids are extremely important to our states safety.
Sophomore Lulu Hottinger explained her point of view, saying, "It is very important to have federal aid because these fires are unpredictable and can be deadly if not treated the right way. Natural disasters are not planned, no one can be completely prepared for these fires, especially without federal aid."
Her statement suggests that with Ventura Counties dry winds and dry lands, there is always a risk that we must be prepared for. And having the government to be able to aid our state when we need it is crucial to our stability.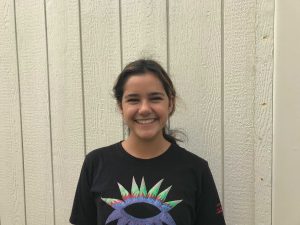 Another student at VHS believes that president Trump isn't aware of the consequences that the cut would induce. Junior Lena Alvarez expressed her opinion, saying, "I think that he might not realize just how common fires are here and that they are caused by global warming. I am not sure about him, but I think if anyone saw the fire first hand like us, they would understand our concerns." Her statement is slightly similar to Newsom's reply to Trump: "You don't believe in climate change. You are excused from this conversation." 
These student's view on Trump's threaten are very similar, they believe that cutting aid for the fires is a bad idea. It's also shown that these students, even though many are too young to vote on government policies, to some students, it's important to be aware of what's happening around the world and it can be helpful in defining personal standpoints in the upcoming elections.