From high school students to college students
The Advancement Via Individual Determination or AVID program at Ventura High School is run by teacher Linda Bergfeld, who also teaches computer science along with teacher Teri Withers.
AVID is a college preparation program for deserving, capable, low-income students who will be the first in their family to attend college. AVID provides college counseling, tutors, test preparation, and field trips to various universities.
AVID helps students out financially in a variety of ways including; free or reduced fees for the SAT, SAT subject tests, ACT, college applications, and much more.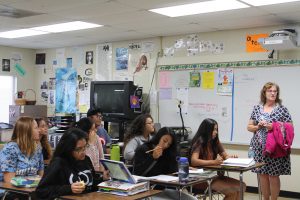 VHS's AVID program has a diverse range of students, from athletes to theatre kids.
Withers has taught AVID since 2000 and said " I love – love – love the students with whom I work.  They are amazing humans who give me hope for the future!"
When asked why AVID is so crucial in today's high school curriculum, Withers responded, "AVID is important because it helps the college and career dreams of high-achieving, hard-working students come true."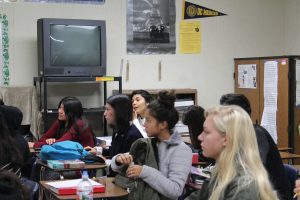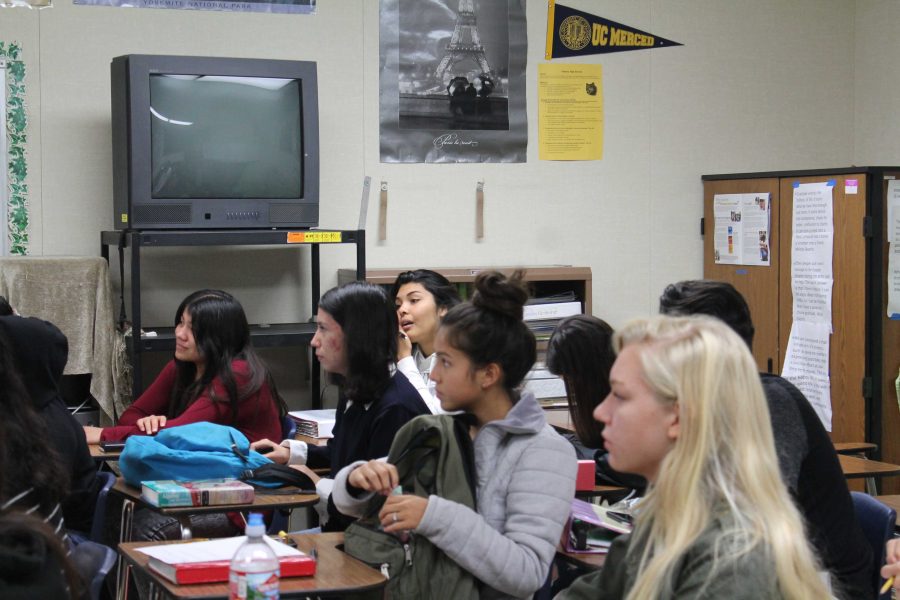 Senior and sixth year AVID student, Emmy Gonzalez, said his favorite thing about AVID is, "The inclusiveness, everybody knows everybody. It's kinda like a family."
Gonzalez encourages students to take AVID because, "If you don't know anything about anything the program helps you a lot, like sort out your goals and prepare you for your future. It also helps you stay on track so you can so you can go further with your educational career."
To be in the class here at VHS you have to meet certain requirements such as; being the first in your family to attend college, you must maintain above a 2.5 GPA, and once you're in the class you must have 25 hours of community service each year.