Opinion: The student section isn't as fun as it used to be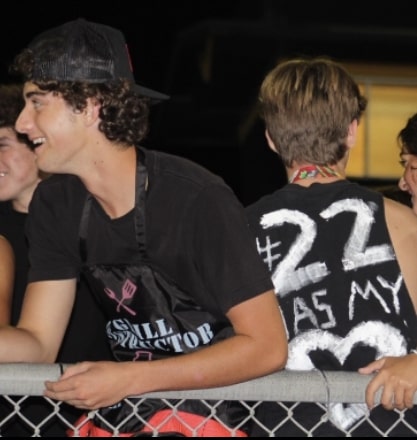 How can we make it better?
The Ventura High School student section has been a great way to keep up the morale of sports players on the field and in turn help students socialize with their peers with fun themes, chants and overall loud and good spirits. However, over recent years it seems the student section has been lacking in some areas. 
 "As the years have gone on, the student section has kinda gone down a little bit in terms of just overall student participation and energy," said Scott Vreeland '24. 
On Sept. 23, not many people showed up in the student section to support our varsity football team at home against Pacifica High School, which led to a crushing 49-0 loss. 
The themes seem forced and uninspired (i.e. barbeque dads vs. soccer moms). It's hard to think of good themes for football games or volleyball games, especially if sometimes themes might be labeled as cliché by the students or would be considered as copying by other schools.
Another reason some might be disinterested is that the chants have gotten bland. Obviously, you're going to have the classic chant, "Whose house? … V-HOUSE." But other than that, there haven't been many fun and exciting chants.
A possible way to fix the monotony of the student section is to possibly synergise more with the band. Sometimes the band can play a song, and then the student section would join and combine to make an awesome chant. It's the little things like a new idea every now and then that can change a whole experience. Something even better would be getting the cheer team involved. Combine the band and cheer team and choreograph a new segment that could get the student section even more hype.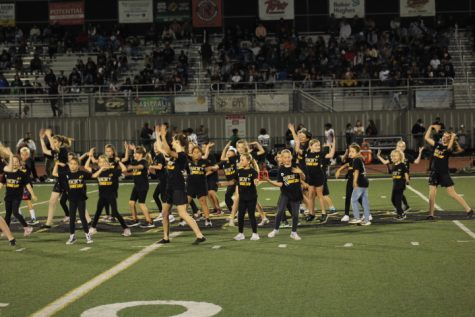 Picture the student section as vanilla ice cream. Tried and true never fails, but sometimes vanilla gets boring; maybe spice things up and go for some other new flavors. 
ASB has been working on improving the student section with the Super Fan Club. 
Jack Rose '23 said, "Super Fan Club meeting[s are] on Wednesday. We don't like the student section right now, so the purpose of the club is trying to amp it up, get chants, themes and just overall engagement and excitement." 
That means if you want to help revive the student section, join the Super Fan Club and add some of your ideas into the hat. Let's reinvigorate the Cougar spirit into our sports teams and show them our Cougar pride.