He's got that "ice" on his wrist
Throughout the years, rap music has become popular amongst teens. Even so much that Ventura High School students are making their own raps.
Sophomore Nico Cardona is one of the VHS students who is taking his rapping "very seriously." Cardona has been making raps for about three months and is continuing to make more.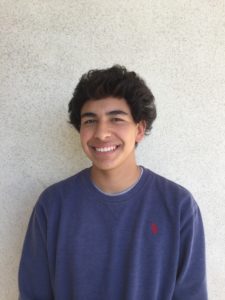 He post all of his raps on SoundCloud, where he is known as "1nstagrub," and hopes that many people will listen to them.
Cardona commented on the amount of followers he receives: "I have about 100 or more followers and my most liked song got like 10 thousand likes."
Cardona hopes to make new songs every week or so, that way more people will notice him and he will get recognized.
"I hope this works out as a career because it would be pretty cool to not have to have a normal job," Cardona stated. Cardona plans on having a small concert soon, but doesn't know the details for it yet.
According to Cardona, his most popular song is "Run It" or "The Race Remix Ft. Sai J."
Cardona recently has made some of his songs available on Apple Music and Spotify.
On Spotify, "1nstagrub" has two songs up, "Trues" and "Run It," and has published nine songs on SoundCloud where we has 169 followers.