VHS soccer team has earned the title of Channel League Champs
 VHS Girls Soccer Team are Channel League Champs
On Jan. 31, the VHS Girls Soccer Team won their game against cross town rivals Buena High School, which enabled them to win the title of Channel League Champions. After winning games against rivals such as Pacifica High School, Oxnard High School and more, they rose in ranking to be number one in the league.
Esja Moore '23, a forward player, said, "Well we work really hard in preseason. We do a lot of running and getting into shape and we continue that through the season but we just keep our practices very focused and we all worked really hard and we worked on improving as a team and individually so that definitely prepared us." 
Head Coach Todd Tackett said, "[My favorite part was] beating Buena because we had to beat them, and it was at their place, and the history between Buena and Ventura has been so crazy over the last 40 years. Ventura has only beaten Buena twice in 40 years. Since I took over, we were able to beat them eight times. So, I'm the only girls coach to have a winning record against Buena so it's kind of cool to be able to have that and to go into that last game and know we needed to win, and to be able to win 2-0. It really felt great. We celebrated by taking a picture [where] I'm holding up a bulldog that's dressed in Ventura colors, so that was kind of cool."
The game ended with a 2-0 win for VHS and the official title of Channel League Champions. Throughout the season, VHS has won 14 times, lost four times and tied once. The win against BHS enabled them to acquire an 80 percent overall win rate on Max Preps.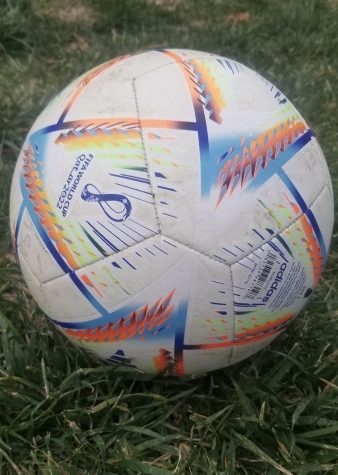 Moore said, "Our team dynamic [helped us win] like how close everyone is and there's a lot of seniors and we have really great senior leadership so that's helped a lot. Our seniors are mentors to the younger girls and we are really close because we have been playing with each other since we were really young. So that definitely played a role and then also coaches that have pushed us from the start also the coaches wanted what we wanted so that really helped." 
Moore said, "I really like [playing] forward because it's really exciting, and I get a rush of adrenaline a lot because I'm fast and at times have breakaways or I get to shoot and the feeling of scoring or almost scoring is just so exciting."
Tackett said, "[My goals] this year [are] we want to try and win the CIF championship and go on to state and hopefully repeat as state champions like we did in 2017."