Anthony Fast Horse gallops past the finish line
 Fast Horse was one of two VHS students to make it to cross country nationals this year
 Anthony Fast Horse '24 has been running since the third grade. He ran for De Anza Middle School and the Ventura Tigres, a youth track and field and cross country club. Now Fast Horse has been running for VHS track and field as well as cross country on varsity since he was a freshman; he is currently a junior.
VHS track and field and cross country coach Tyree Cruz said, "It is not typical for a boy to be on varsity as a ninth grader. They have to develop more and get stronger. [Putting Fast Horse on varsity as a freshman] was all based on times and educated guesses." 
Fast Horse runs a variety of different events for VHS. This year Fast Horse went to the NikeCross Nationals along with Sadie Engelhardt '25. The two were the only students from VHS to qualify for this meet.
Fast Horse said, "The [events I run in track are] the two lap race called an 800 – which is my second best event, and then we have the mile, which is 1,600 meters, and then the 3,200. In cross, we run 5,000 meters, which is 5k, we have an event for that on the track for some of the club races. I made the state meet, placed fourth for all state, then went to nationals to compete in Portland."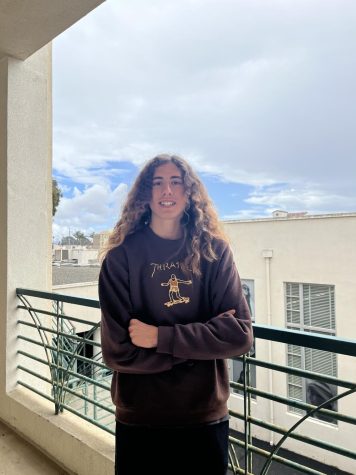 In the cross country nationals this year in Portland, Fast Horse placed 60th during his 5k race against 198 other male runners. Fast Horse had a time of 15:53.8.
Cruz said, "[Fast Horse] runs about 65 miles a week. He does a long run of about 12 to 15 miles once a week. One day of faster pace intervals at 1600 pace or 800 pace. He does another day of longer/slower intervals of 1000m, 1600m, 3200m or a tempo run of up to six  miles. He does drills and strides as warm up on harder days and lifts weights Mondays and Thursdays. [Fast Horse] is better than most any other athlete I have coached. He's focused on a goal and what it will take to get there. That often means running when you do not feel like it. It can also mean hitting the correct paces in workouts. Mostly young fast runners want to train fast, often times, in order to get the most out of themselves, they have to slow down."
Nationals was Fast Horse's last meet of the Cross Country season, and he is now going on to the Track and Field season for 2022-23. 
"This season we have a lot of really fast guys, so we're thinking about a national team qualifier, and then for just individually in track I've been trying to make the state meet, possibly one of the national meets. And then I ran a mile last Saturday," said Fast Horse.
He also plans to continue his running career throughout college and is currently talking to multiple schools. 
Fast Horse said, " I am talking to a couple of schools about running in college, and that's what most people on our team plan on doing. Cal Poly is the biggest school I'm talking to, and then it goes Duke's like up in the air and then Oregon's where I wanna go."