Devin Ruiz: Taekwondo guru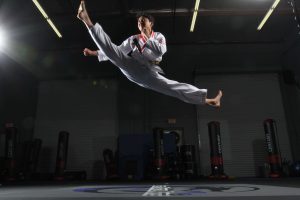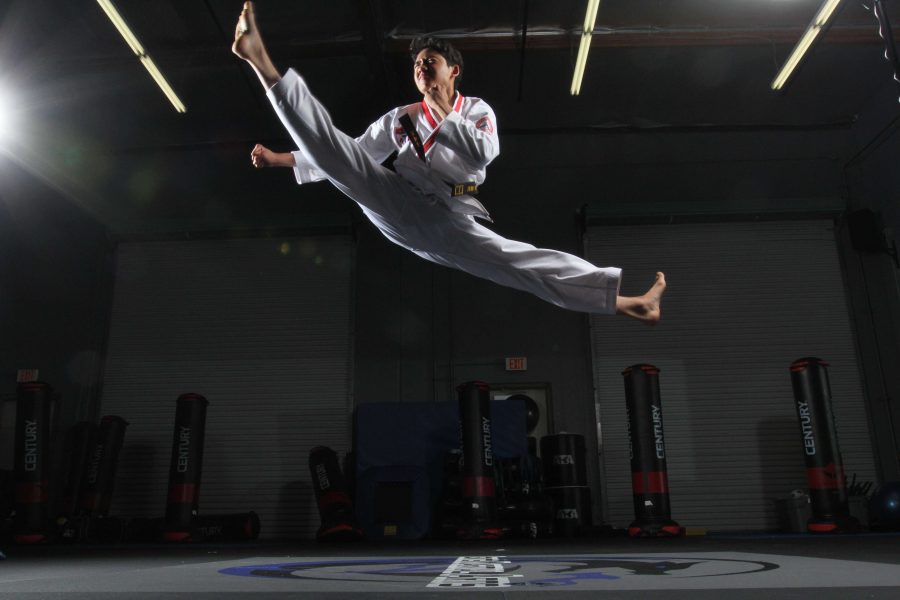 Junior Devin Ruiz is a student athlete at Ventura High School, who has a passion for martial arts, specifically Taekwondo.
Ruiz is sixteen years old and has been practicing Taekwondo for the last five years.
Ruiz takes his practice very serious, as it has taken him many places and he loves doing it. He does have hopes to continue doing this as part of his future.
Not only does he love doing it, but he has become extremely successful in the tournaments he has attended.
Ruiz said that, "[I'm a] 17 time state champion, six time district champion, and a two time world champion."
After attending school he heads to work at Ignite Martial Arts, where he teaches martial arts from 4-6p.m. Monday through Thursday. Then he practices his own Taekwondo from 6-9.
Ruiz is very dedicated and spends five hours of his day doing martial arts.
"I played baseball but then I realized I'm not good at baseball, so I joined martial arts," Ruiz said.
When asked why he does Taekwondo Ruiz said: "Martial Arts has taken me all over the western U.S. as well as some parts in the east, like Arkansas."
Ruiz plans on continuing his passion saying that "I'm going to keep doing martial arts because it takes me places, like next year I'm going to Brazil."
One major goal of his is that "Next year I'm going for multiple world titles and a Pan Am champion, which is a South American title," Ruiz explained.
He also plans on continuing Taekwondo as a side job when he is older because he does truly enjoy the sport.