VHS alum Julia Izquierdo secures the lower lot
New security guard keeps VHS students on campus
VHS alum Julia Izquierdo '20 started her security job on the VHS campus in late March and has been keeping students safe on campus ever since. Izquierdo graduated from VHS in 2020 and went on to her security job at DeAnza Middle School. When an opening at VHS came along, Izquierdo decided to come back to the school she loved.
Izquierdo said, "[The transition to VHS has been] more calm, everybody is a little bit more mature and [VHS students] are more kind of miniature adults, so you guys kind of already know how to, you know [act]. Whereas the middle schoolers are well, having fun."
Since Izquierdo was once a VHS student herself, so she knows a lot about what goes on both on and off campus. But her main priority is always keeping kids safe.
Izquierdo said, "[I want students to know] that I was once in your guys' shoes and I know that you guys, in the blink of an eye, are gonna be out of here, so I think they should just have fun."
Izquierdo is considered an addition to VHS's security and not a replacement for anyone. Her goal is to stay at VHS for however long they are willing to keep her.
Jenny Michalec, who has been at VHS for security for the past year, said, "I think Julia is a good addition to VHS. She's doing good learning. I think she's a good fit."
Although Izquierdo focuses her time on keeping students safe while she's on campus. Izquierdo also has some other hobbies outside of school.
"I'm gonna be a grandma again, I have a second batch of pitbull puppies that are gonna be on their way, I also have a couple of brothers," said Izquierdo.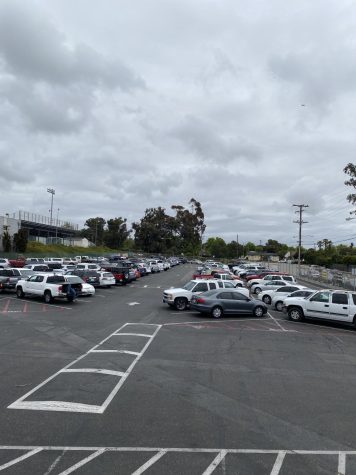 On campus, Izquierdo is mainly placed by the bathrooms for breaks and lunchtime. She then moves to the lot after lunch and for dismissal. 
Claire Clay '23 said, "I've seen the new security guard [Izquierdo] around for a little while now. I've talked to her a couple times and she's really friendly."
Izquierdo said, "My job is to make sure all of you guys stay on campus once you guys get here it's my job to keep you here. Make sure nobody leaves, make sure nobody comes in."
Izquierdo said, "[The transition has been] good, it feels funny to be back [at my old school], but I mean it's VHS."