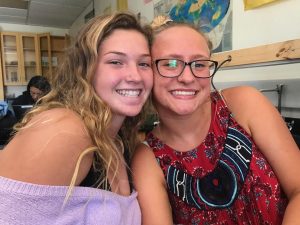 Chances are, most students have probably been in a class of theirs and heard other students talking about "APES," and wondered "What do they mean by that?"
APES stands for Advanced Placement Environmental Science and is taught by Teacher Jared McEntyre, who also teaches Honors Biology and Environmental Field Studies. McEntyre has been teaching APES at Ventura High School for about eight years now.
"[I wanted to teach this subject] because it's the most important thing in the world, duh," McEntyre stated.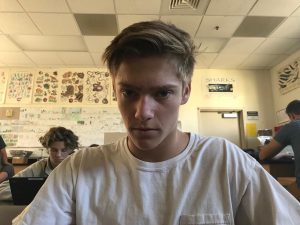 When asked what this class entails, McEntyre said, "It's about how humans are changing the world at a scale we have not seen ever and how that affects human life."
Senior Madison Robinson said, "I'm taking APES because I wanted to take a science because I'm majoring in science in college and I took AP Bio[logy] last year and I wanted to take something with a bio background."
McEntyre's APES students also discuss climate change and how it affects human life. "We talk about water use and water resources around the world and much more," McEntyre said.
When asked what students do on a daily basis, McEntyre said that "[They] learn by doing the typical science class activities, like labs, discussions, movies, lectures and homework."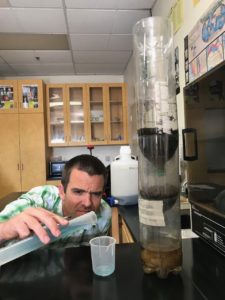 If students are interested in taking this class, McEntyre said, "I think it's a really important class for people to understand and I think that [students] should only take it if [they're] willing to put in the work to be successful in it."
This is not a required class, however some students choose to take it their junior or senior year. When asked why she is taking the class, senior Windy Land said, "I needed another science."