Practice SAT: expectations vs. outcome
Is the PSAT a good tool for students to prepare for the real-deal-SAT? Or is it just another thing for busy students to worry about, thus creating more stress?
On Oct. 10, a large number of Ventura High School juniors took the Practice SAT, and tested for approximately four hours or more on Wednesday. The PSAT is a tool for for VHS students to use in preparation for the the SAT's– that many students take in their junior year of high school.
Student preparation for PSAT: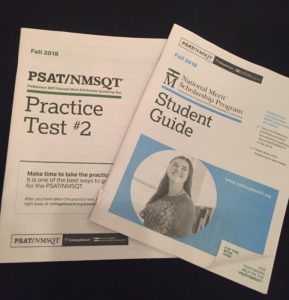 Junior Kailey Garcia stated, "I didn't study for the PSAT because I hardly have time to study for my actual classes, let alone a practice test." Junior Stacey Neace studied for approximately four hours, and spent time on Khan Academy taking practice tests, but did not use the PSAT study booklets provided. Junior Paul Kim stated, "I practiced around six hours a week for the PSAT, so I'm not very nervous and it should go well."
According to the College Board, approximately 3.5 million students take the PSAT each year. The PSAT is split into two categories; reading/writing, and math. For each section you can earn up to 760 points, which adds up to an overall possible score of 1520. To receive a 90 percent or higher on the reading/writing portion the tester must score a 610 out of 760. For the the math portion of the PSAT, a score of 600 will give the tester a 90 percent.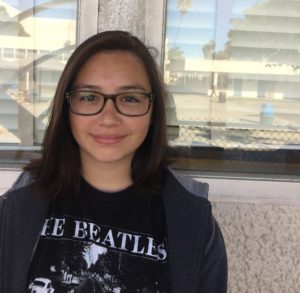 Student responses after taking the PSAT:
After hours of stressful testing, high tensions were released and students were able to carry on to their normal routines. Garcia stated, "I had the most trouble in math because I didn't have enough time to go through and figure it all out." She went on to say, "Overall, I think it went well, it [had] basic stuff I have not seen in a long time nor did I know I needed to know." Neace stated, "The test was okay. For me it was a little harder than I thought considering the limited time." Neace said that studying helped her to understand how the questions should be answered, and how to answer the questions as quick as possible. Kim states, "I thought the reading section was harder than expected, but the writing and math sections felt good." He also said that the amount of time for each section was a little short for him.
Overall, based off student responses, the PSAT can be a good resource for students who wish to take the SAT, but a problem that many VHS students faced was the amount of time given for the test. If planning to take the PSAT it is suggested to take it before the SAT and sign up fast.