Senior Cougars pull the plug on UC season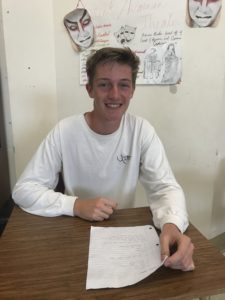 Deadlines are approaching fast for students applying to one of the nine University of California (UC) schools. In recent years, the UC system has seen growth in its popularity and selectivity as well as changes in its application requirements.
The UC website mentions that the system keeps reaching higher numbers with a recent record of applicants, 221,000, in 2017. This constant rise in popularity has caused a higher selectivity in some of the most prestigious schools in the system such as UC Los Angeles and UC Berkeley which have faced a 10 percent decrease in admission rate in the last 7 years. The schools' popularity has also been accompanied by increased recognition with six of the nine UC campuses placing in the top of 10 public universities in the entire US.
Multiple students discussed their experience with the UC Application process, which is approaching its November 30 deadline. The most commonly mentioned schools were UC Irvine, Santa Barbara (UCSB) and San Diego (UCSD), with Los Angeles (UCLA) as the most mentioned dream school among the VHS students that were interviewed.
Overall, the most common answer to the hardest part of the application process was simply sitting down and starting, but once they started writing, the seniors shared that the application was not nearly as complicated as they anticipated.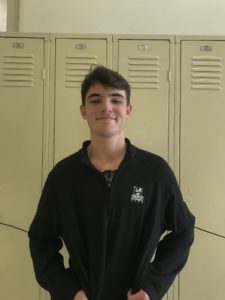 On her progress in applying, senior Hailey Elson commented, "I keep changing my mind about what to write about so I'm still in the process of completing all of my essays." However, many seniors reported being already finished with the application, yet that they were holding off on submitting as they are not completely confident in all factors of their application.
As for outside help in the application process, senior Isabel Mercado commented, "[If not for] AVID, I probably wouldn't be considering any of these things, so it's a big help." She also added that the class ERWC has been beneficial in keeping her on track with her application.
Perhaps the most time-consuming section of the application is dedicated to the personal insight questions which are eight questions that aim at allowing students to speak of their personal qualities and accomplishments that may not be clearly shown on paper alone. Students are required to choose four questions to answer within the limit of 350 words. Senior Kyle Schneider commented, "I felt a little limited for the UC's because it [allows] only 350 words and I didn't get all my ideas out." Elson voiced a similar issue with the application, stating that as she writes "it feels as if it's too hard to write that much but then the more [I] write [I realize I] want to write more."
Mercado stated that despite the personal insight questions' giving her more space to stand out as an applicant, "some of the questions I feel are kind of basic, and I feel like I could give the same answer as 20,000 other kids."