The Copper Coffee Pot cafe has recently opened across the street from Ventura High School at 2292 E. Main St. The new cafe, in juncture with Valentino's pizza, has a variety of food and drinks, ranging from breakfast bowls to macchiatos to mac 'n' cheese. This coffee shop has opened up in close proximity to VHS, taking advantage of the untapped market for breakfast foods, coffee, and other drinks.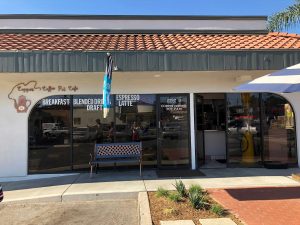 The Copper Coffee Pot gets business from a wide variety of customers, according to its manager. Some students go to the coffee shop after school, but most student customers visit on Wednesday mornings before first period starting an hour later than usual.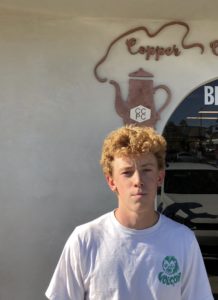 Sophomore Charlie Richards commented that "the coffee cake is pretty good and so is the coffee… they are off to a really good start. They have room for improvement, but so far they are doing well." Richards has gone to The Copper Coffee Pot multiple times with other VHS students, like many people on campus.
Freshman Tess Luoma, who has gone to the Copper Coffee pot with several friends on multiple occasions says, "They had good muffins, nice iced coffee and overall great service." Luoma and her friends have decided to make The Copper Coffee Pot a recurring destination, visiting the shop at least once a week.