How does VHS recycle?
Recycling one ton of paper will save 17 trees and 7,000 gallons of water, according to Ventura Counties Waste Management — especially important considering that Ventura is in a drought. An average high school can produce up to 483,000 pounds of waste, according to the Minnesota Pollution Control Agency, much of which is likely recyclable.
At Ventura High School, trash is likely scattered around the school campus when the students are on break. Students also produce a lot of trash in their daily classroom activities. A lot of this waste could presumably be recycled, so what steps does VHS take to aid in this process?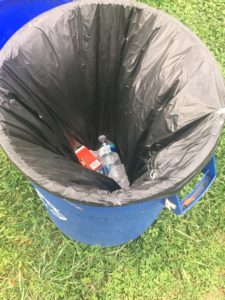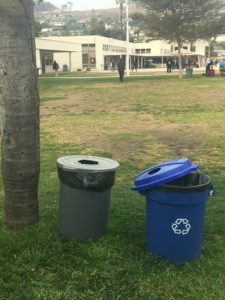 On Fridays, representatives from the Associated Student Body (ASB) comes into the classes to collect the bags in the blue trash cans to bring back to their classroom to sort for recycling. They sort through what can be brought to the recycling plant, sending the non recyclable items to the trash.
When asked on the process ASB goes through to recycle, ASB student Emily Neitz said, "We collect all of the recycling bins and sort through it and Mrs. Larson turns it. Everytime we do announcements during fifth period we collect the recycling and bring it back to the ASB room." Neitz added, "If kids would be more selective with what they recycled, [it] would be helpful. Don't vomit or pour drinks in our recycling bins!"