Cougar football bounces back
After their loss last week against Rio Mesa, VHS's football team has regained its winning streak, beating the Saugus High School Centurions 51-27 on September 16. After beating Saugus, VHS's record is 3-1, and Saugus High School's record is now 2-2.
In the first few seconds of the game, senior Chuck Wick (#3) returned a 95 yard touchdown off of the opening kickoff, beginning VHS's early lead. To follow this move, Wick scored another rushing touchdown in the last two minutes of the first quarter, extending their lead to 14-0. By the end of the second quarter, the Cougars had the lead 27 to 0.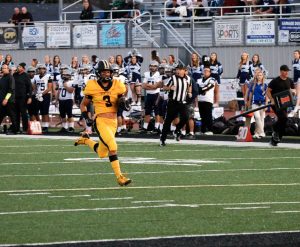 However, the Cougars' lead over the Centurions wasn't enough to keep Saugus from fighting, as they scored 21 points in the start of the second half.
Still, it wasn't enough to catch up to VHS, who scored another four touchdowns in the second half of the game.
Senior Kyle Gerardi (#1) completed two touchdown passes to junior Gavin Blanks (#9) and to senior Joey Thompson (#16). Sophomore Rouke Rieman (#18) completed a field goal, and to top it off, senior Camden Gardner (#21) completed a three yard run.
VHS had a total of 446 total offensive yards, 312 passing and 134 rushing. Gerardi was 19 for 33 on pass attempts, and had a touchdown-to-interception ratio of 4 to 1. Wick and Gardner had a combined 27 touches, 100 yards rushing, and 2 touchdowns.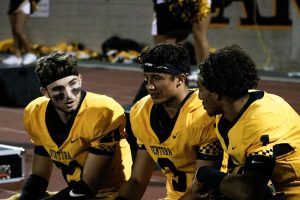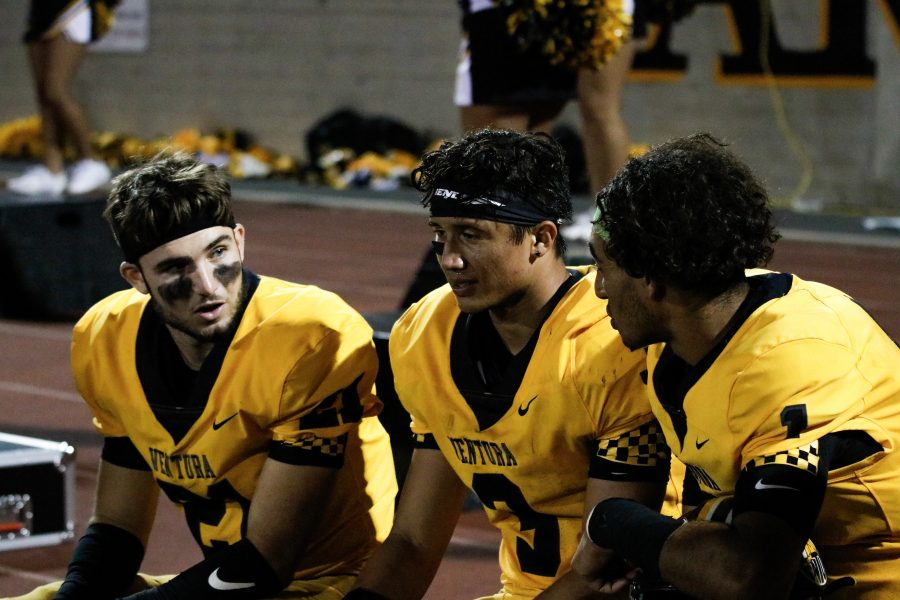 In the passing side Blanks, Thompson, and senior Louie Garza (#12) combined for 11 catches, 192 receiving yards, and three touchdowns.
As for defense, the Cougars caused 5 turnovers: Blanks, senior Evan Cox (#4) and junior Tristan Carter (#10) all were accountable for an interception, and senior Issac Lopez (#22) and junior Noah Conboy (#25) each had a fumble.
When asked about the differences in preparation for the Saugus game rather than the Rio Mesa game, Conboy said, "All week we were emphasizing how important it was to come out and hit Saugus in the mouth [and in] every play before they had any time to react, and continue doing that all throughout the game. Also, we needed all of our playmakers to make plays on both sides of the ball."
"We made sure we prepared better for them than we did for Rio Mesa. We stuck to the game plan and came out with the win," added Conboy.
VHS's next away game is on Friday September 22 against Camarillo High School, whose record is 2-2. Their first league game is Friday, October 6 at Dos Pueblos High, followed by their next home game versus Buena High School on Friday, October 13.