VHS girls golf played against San Marcos High School at Sandpiper golf course on Thursday, September 14. The team won with a score of 258, beating San Marcos, who shot a score of 262. Team captain Olivia Block led the team with a score of 42.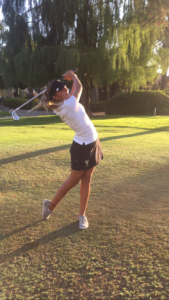 For the past few years, girls golf has not beaten San Marcos. In fact, this was the first time in seven years that the Cougars have prevailed over them.
The girls golf team also came close to beating the all-time school record of 220 this year when they shot a 227 against Santa Barbara High School. So far this year, VHS has an overall record of 6-2 and a record of 3-1 in league.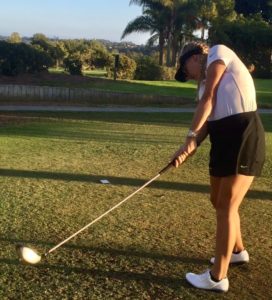 Junior Sammy Pedersen, in her third year of Varsity golf, shot a 57 during the game against San Marcos.
When asked about her hopes for the season, Pedersen replied, "I really hope that we can break the school record of 220. If each of the girls on the team just takes off one or two shots on their game we can do it."
Pedersen also shared that the girls have important matches coming up versus Buena High School and Dos Pueblos High School that they need to prepare for.
When asked how she feels about the girls shot at winning Channel League, she replied that she's very confident in their chances: "If we beat DP and Buena then yes, we will win League," said Pedersen.
Click below to listen to Pedersen's full interview