This year's seniors are once again, unfiltered
Last year, Ventura High School Alumni Claire Ortiz, a graduate of the Class of 2019, started a project that served as an alternative to VHS's traditional formal senior photos that included an organic and unedited film photo story of seniors and an "unfiltered" senior quote. The idea was to create a platform where students could freely express how they felt about school, in a yearbook format where they were free to say whatever they wanted. All of the senior's photos and their respective quotes were posted online after the school year was over.
"The thought of people carrying it on crossed my mind, but I didn't expect much from it," stated Ortiz, "I didn't expect people to actually like my idea as much as to take the responsibility of carrying it on."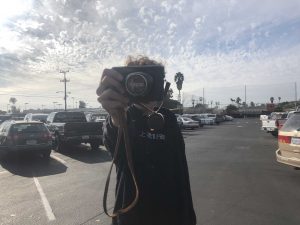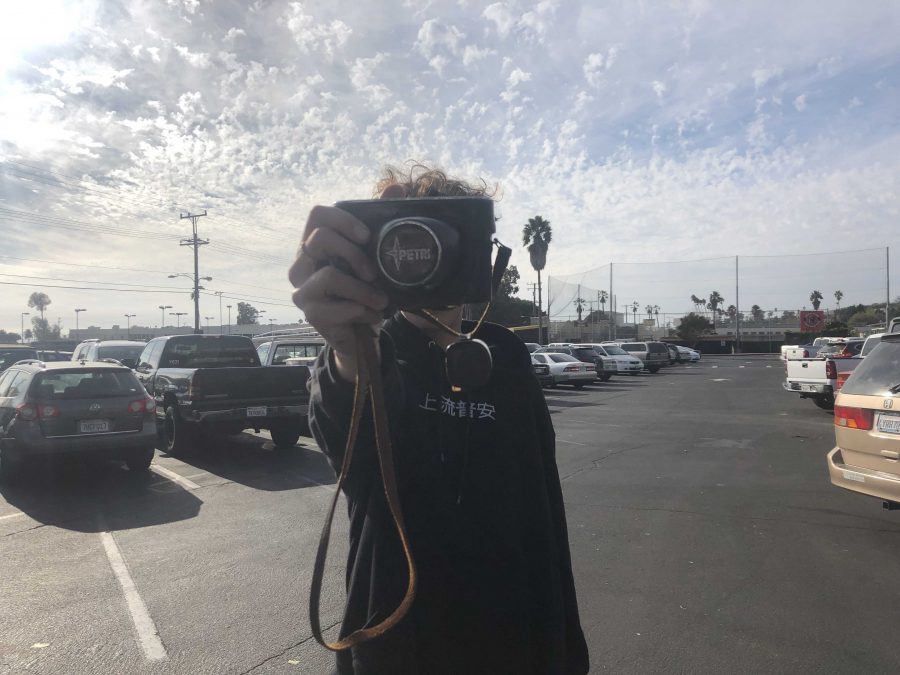 The class of 2020 plans to carry this project on, with senior Malik Hibbler taking photos and collecting the quotes.
Senior Malik Hibbler plans to continue this newfound tradition with the Class of 2020, following in Ortiz's footsteps by getting pictures and quotes from as many VHS seniors as he can.
"I ask Claire if she cared if I did it, just because I thought [the project] was really awesome last year and [that it] should be carried on," stated Hibbler.
Hibbler is taking these photos, "using a camera, film, and a tripod, and some generic yearbook background," in room 104/105.
When asked how many people he hoped would partake, he said, "Claire's was 103 people, and I'm trying to make it with at least 100 people." Hibbler also opened the door to teachers who might want to take part in the unfiltered project.

Hibbler is maintaining the same online format of Ortiz's project, but he's also looking to make a physical exhibition out of the photos with the help of school board member Sabrena Rodriguez. Hibbler said, "I'm pretty much trying to keep it the same thing, but I'm also working with some others to possibly make it an exhibit you can visit and [that] family and friends could see with you as well."
Rodriguez added, "I think it's exciting to give a student exhibit like this an opportunity to be seen by the community. We have talented and creative students at our schools and it's great to share their creativity with parents, students and the community at large."
Hibbler expressed that he really wants this to be "unfiltered". When asked if students can really say whatever they want, he replied with "yes."
Hibbler also does not plan this project to be super expensive, but between buying film, purchasing the website, and printing the film photos, cost of this project will add up. Hibbler said that just a dollar can help out, but it's no big deal if you can't. Hibbler said he has about 50 people signed up, so make sure to get on this list by direct messaging him at the @2020unfIiltered Instagram account.