Opinion: TikTok's BookTok Community
VHS students share their thoughts on the popular subsection.
The rise  of TikTok communities have given TikTok users solace during the pandemic with its various options. It has given people spaces to talk about things they are passionate about; shows, sports, especially all types of literature. BookTok has gained a familiar stand on the popular platform with users showing the books they recommend, ones they don't and ones they plan to read. Followers and creators engage with each other, giving thoughts and comments while creating a sense of community that many people wouldn't expect from TikTok.
With the over 19.7B views on the "#BookTok" hashtag, many people can find specific types of books that include main characters where they can see themselves in or tropes that they can't get enough of, BookTok can cater to anyone. The pandemic caused libraries and bookstores to close, shutting off  the interactions of seeing someone grab a book you love and being able to talk about it. That loss of connection cost people their motivation to read and enjoy books with others.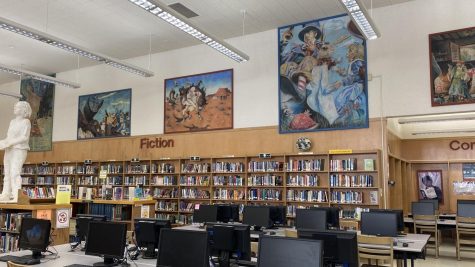 Users who frequent BookTok spoke on it and voiced their opinion on how they see the community. "I feel like the community isn't that fun," said junior Ella Argueta. "A lot of the people don't have great input on books that tackle serious issues considering that most of them say they enjoy reading books like that." Although the input is valid, a lot of users actually tackle books with all types of important themes, it just takes a bit of time finding the right people.
Sophomore Christian Parrilla shared his opposing thoughts, "The community is very open to all different kinds of books which I really like because I like just about anything." He explains how BookTok has expanded his library. "I learn a lot and get new favorite authors from BookTok that I can't really get from going to Barnes & Noble, you know?" 
TikTok is a place where people differ from opinions but the communities created there keep a lot of users engaged and enjoying the app. Having these spaces to express your interests can help people open up and bond with others.