Opinion: Sports, Just Do It!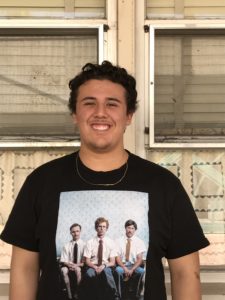 Playing high school sports is one of the best experiences a student can have during their four years of high school. High school sports can open up so many opportunities during and after high school through the relationships you make during your years playing sports.
Any sport demands a lot, not only physically but also mentally from the athletes that play them. With most sports having practice every day, student athletes have to learn to manage their time wisely. Student athletes must find the balance between school and the sport they put so much time into.
Even though sports take a lot of time from a student's day, it is totally worth it.
When asked why she plays sports, junior and volleyball player, Tatum Teel, said that "I play sports because it's fun and I love the competition."
Junior Matthew Padilla added, "I play sports because sports bring me joy and the feeling of winning is the best feeling ever."
I know that many incoming freshman are nervous when they first begin high school, but playing a sport can be a great way to meet new people and find a group to fit in with at school.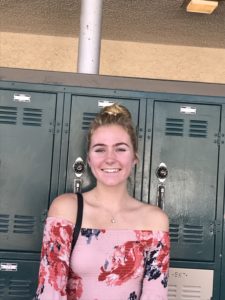 When asked about when she was an incoming freshman who played a sport Teel said, "As an incoming freshman playing a sport helped me a lot because I met a lot of new friends so on the first day of high school I wasn't alone."
Being a student athlete also helps teenagers mature into adults and prepare the athletes for the adult world.
Teel shares that: "The life lessons I've learned playing volleyball is that there is going to be a lot of ups and downs but you have to stay positive and you can never give up."
Padilla also added that "Playing sports has taught me to persevere and fight through adversity."
I know that many students at the school are on the fence about playing sports, because they don't believe they are good enough or they're afraid of the commitment.
When asked what she would say to someone who was deciding whether or not to play a sport, Teel said: "I would highly recommend it! You're going to regret it if you don't [because] you meet so many new people and it's so great to be involved in something that is apart of the high school!"
Padilla added that "I would tell them to go for it! Go out and play a sport. We have good coaches here and you will definitely learn a lot in whichever sport you decide to play."