Who replaced Logan Norris?
 New VHS teacher Jared Honda has replaced Logan Norris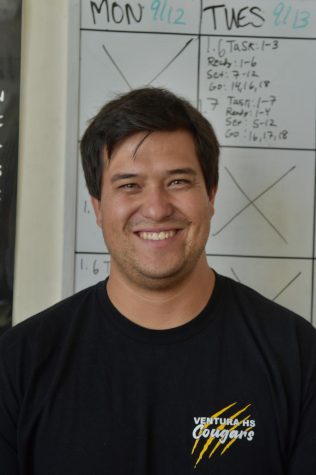 Logan Norris taught math at Ventura High School, but has recently left to go on sabbatical in Spain. Labeled as his replacement, Jared Honda has taken over and is now teaching math 1 and math 2 honors here at Ventura High School. He first fostered his teaching abilities at an outdoor school located in the Los Padres National Forest, where he was an instructor. Although this role did not require any formal training, Honda would consider it to be his first teaching job. Upon receiving teaching credentials at Cal Lutheran University, Honda began his official teaching career at Simi Valley High School until the warm temperatures drove him to Ventura. This is where he found his place at Balboa Middle School. He worked at Balboa for one year before beginning his current job at VHS. 
Honda said, "I always pictured myself as a math teacher, high school teacher specifically. I love the atmosphere here at Ventura, love being by the beach, love the weather and we have a great student body. I live in Camarillo now so it's not as far," said Honda.
It is also evident that Honda is passionate about what he does, as he is currently in the process of attaining his master's degree in education from Cal Lutheran University. When asked how his students would describe him, Honda said, "Energetic for sure. Last year, my students used the word nice." Honda also stated that he viewed his job as being a teacher first and then making sure his students know that they have someone on campus that they trust and know.
Eduardo Correa '26 is a student in Honda's math 1 class. He said, "[Honda is] fun, ready and learning. If you do something out of pocket he'll tell you." Correa also praised Honda for helping him and other students, remarking that he managed to go from an F to an A in the class because Honda gives everyone a chance. Correa said, "He is like talking to a buddy."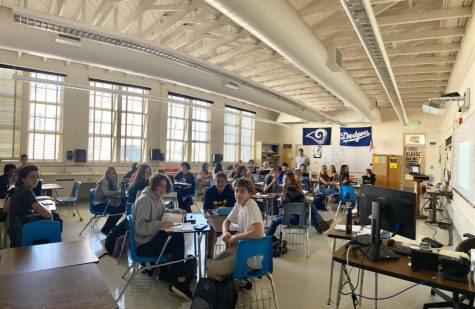 Gabriel Spencer '25 has similar feelings toward Honda. Spencer said, "[Honda is] informative, nice and caring. He's very down to earth and makes sure everyone understands the curriculum. His grading is pretty standard [and] pretty fair." Spencer feels comfortable around Mr. Honda and is excited for the rest of the year with Honda as his teacher.