New coach Michael Slater is assisting girls beach volleyball this spring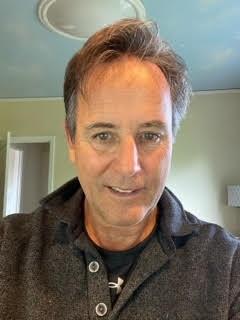 Michael Slater and head coach Artie Maidman are working together this season
Michael Slater, who helped start the Girls Beach Volleyball Club at VHS with Kathy Jimenez seven years ago, has returned to assist with the new season of beach volleyball.
His daughter, VHS alum Sammy Slater '17, played volleyball for VHS before attending the University of Southern California and playing for their volleyball team. Slater said that all his time was devoted to supporting his daughter while she was in college, but now that she has graduated, he can help assist with VHS' beach volleyball again.
VHS beach volleyball head coach Artie Maidman said, "Although [Slater] has spent limited time coaching, he has a lot of experience as a player himself [and] through his daughter's experience has been around the excellence of USC beach volleyball and some of the best coaching in the world, [giving him the ability to] share those experiences and what he's learned with our athletes."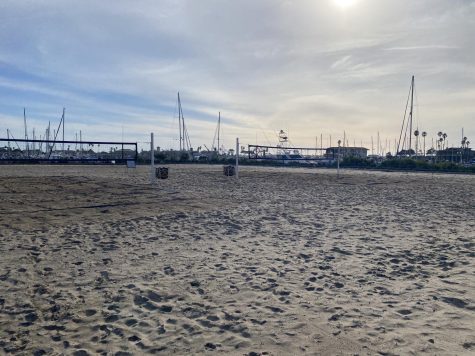 Maidman has been working with Loyola Marymount University's head beach volleyball coach John Mayer over the past two years and has been coaching indoor volleyball at VHS for 11 years. He took the head beach coach position in October of 2021, and most of his playing background has involved outdoor volleyball on the grass or beach.
Slater said, "I'm hoping to be able to provide a sense of enthusiasm about the sport. I love the game and [look forward to] representing VHS, [as well as] hopefully winning as many matches as possible this year [and] having a blast while doing it."
Slater and Maidman have never coached volleyball together, but Maidman said that they have known each other for a long time, with Slater's rock 'n' roll band Mid-Life Crisis playing at the head coach's wedding. 
Lily McMahon '23, a beach volleyball player, said, "Mr. Slater's daughter went to VHS and then continued to play volleyball in college, so I think that with all of his experience he will be able to help us learn more about the game. I'm looking forward to game days once the weather warms up and we get our court situation fixed since they got destroyed by the storm."