Opinion: Is social media stalking socially acceptable?
Let's be real; we've all done it
Stressing because you accidentally liked someone's year-old Instagram post? It's time to get over it. Whether it's due to curiosity, or pure controversy, stalking other people's Instagram or other social media accounts is something that the majority of us have been caught doing at least once. 
Keira Golden '23, "I have liked an old photo before and it's embarrassing but I also feel like it's a normal thing everyone does."
Social media has always been exactly what it sounds like, social. Of course, we have the opportunity to dive deep into our peers' accounts the same way they have the opportunity to dive deeply into ours. When it comes to social media stalking, who's at fault? The account creator or the stalker themselves? Personally, we'd say no one is at fault for stalking others' accounts. If you're online, you are always gonna be in the public eye, so of course people are gonna look a little too far into your account every once in a while.
Now that social media is so mainstream it's easy for people to show photos of their crush to their best friend or deep dive into their ex's new life without them. We think this stalking is normal to an extent. It's something that everybody's done in the past or will probably do in the future.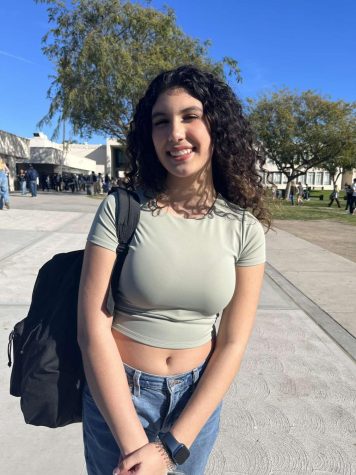 Jocelyn Escalante '25 said, "I've stalked someone's social media before. But I'm usually pretty good at not liking old photos. I feel like it's a normal thing especially for this generation."
Stalking someone's social media can tell you a lot about them. Things like where they like to eat, who they are with and their interests and hobbies. Social Media can also reveal the bad factors of people, like where they actually were that night or when they're with the person they told you not to worry about. The information is easily accessible to everyone, and it's easy to get caught up.
Golden said, "I have stalked people on social media before, I was doing it to see why someone was talking about my friend behind her back."
Social media stalking can be used as a tool. You can tell a lot about someone based on their profile. We think it's a positive thing to have people's social media accounts available at the swipe of a finger. 
It's normal to stalk people's social media accounts. It's also kind of useful when trying to judge someone's character. If you're thinking about stalking, we say do it. If you're not gonna stalk someone's account, why is there then?