ASB's exciting plans for spring include dances, spirit days and games
VHS ASB has many activities planned for the upcoming spring season
ASB has announced its next upcoming event and activities, with the first activity being a spirit week that was held from March 20 to March 24. The spirit day themes were Adam Sandler, April Shower, May Flower, Anything But a Backpack Day, and Rodeo. ASB also planned the Spring Rodeo Dance. However, due to a lack of ticket sales, the spring dance was canceled on March 23. However, the baile is still planned for March 31 from 7 to 10 p.m. Other upcoming events include prom on May 13 and the powderpuff game on May 26.
Before its cancellation, the Sadie Hawkins dance was changed to the "spring dance" this year. Instead of the theme being that the girls ask the guys, it was changed to a rodeo theme. 
ASB teacher Ann Larson said, "Well, we're kinda using some of the same concepts. It's kind of a western theme but you know we just try and mix up the themes as much as we can. The kids kind of go with what they see other schools doing and the vibes around various social medias."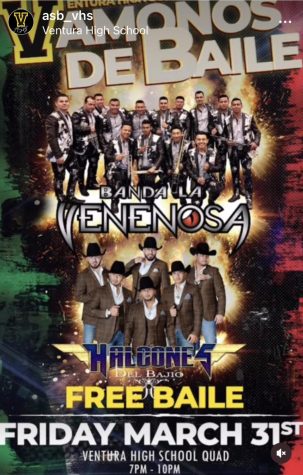 Sinthia Cardanas '23 said, "The decision to change the 'Sadies Dance' into the 'Spring Dance' was a decision made by administration, not ASB."
ASB still has many other fun activities planned for the spring. The district-wide Baile will be from 7 to 10 p.m. March 31. The baile is a traditional Spanish gathering with music and dancing. Many preparations have been made in anticipation of the baile next week. 
Larson said, "We've got three bandas already, a DJ, all the porta potties and fencing, security from all the schools, administrations from all the schools [and] fliers are being sent out."
The dance is free and will be held on the senior lawn. Anyone with a current VUSD student ID is welcome.
Cardenas said, "The Baile is ready to go! There are going to be live bands, Latino clubs selling food and it is open to all VUSD high school students."
In addition to these dances, ASB is also planning other fun spring activities such as the food faire, prom and the powderpuff game.