Opinion: What's going on with all the new prom restrictions?
VHS has implemented new prom restrictions for students
VHS' prom, which is only for the upperclassmen on campus, is going to be held from 7:30 to 11 p.m. May 13 at the Camarillo Ranch House. The prom's theme is "A Midsummer's Dream." 
Upperclassmen are regularly very excited to go to prom since the only way underclassmen are able to go is if they sign a contract with an upperclassman, but this year's prom restrictions have gotten a little more intense. 
Lorena Alvarez '23 said, "I'm not against the prom restrictions. I just wish they could have given us a heads up about them rather than the week of purchasing tickets." 
On April 11, the official VHS ASB Instagram account, @asb_vhs, posted that prom tickets will be on sale starting April 17. Three days later, on April 14, they posted the prom restrictions and tardies rules. 
In order to attend prom this year, you must only have a maximum of six tardies and nine unexcused period absences. The only ways to clear your tardies and absences are Saturday school and detention. Saturday school clears 16 tardies. At Saturday school, you can also clear three unexcused period absences. You can also have a parent or guardian call the VHS attendance office at 805-641-5116 to clear absences.  Detention clears three tardies.
Prom restrictions this year have gotten way out of hand. Many great students won't be able to attend their senior prom, the last high school dance of the year.
Delaney Poulos '23 said, "I'm upset about the prom restrictions because it is making a lot of students not able to go to prom, some being my friends and I'm really upset for them."
Alvarez said, "My friends luckily were eligible for prom, it was just me who had a lot to make up. I don't think it's fair because I don't remember last year's prom being this difficult. I understand they had to be strict but they could have been more lenient towards seniors, especially because it's our last prom."
Poulos said, "It makes me mad that I barely miss school and I had to do so much just to go to a dance even though I have straight As. I've had to go to two Saturday schools and five detentions in order to go. That's 10 and a half extra school hours I put into getting to go. I don't think this is fair because a lot of great students are unable to go simply because of nearly impossible attendance requirements."
Some may say that the attendance requirements are valid. But they seem to be unrealistic for most VHS students, more specifically, VHS seniors. Another important factor to note about the attendance requirements is that the attendance office rarely answers their phone calls, and their voicemail box is constantly full. It can often take days to get a hold of someone to answer the phone and clear your absences.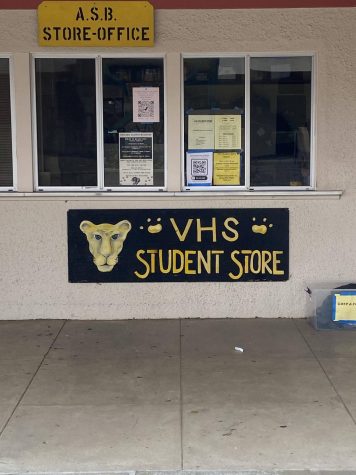 Alvarez said, "They should have given us the Saturday school schedule at least two weeks if not more in advance. Especially for students who work and need to change their work schedule in order to make it work. They could've also emailed students and let them know in advance whether they would be eligible or not for prom."
We believe that prom restrictions should've been sent out at least three weeks before the final dates to buy tickets. Saturday school lists should've also been sent to students via email. Students should've known a lot sooner.