Betty Belts jewelry
Sea glass jewelry has became very popular recently among the people in Ventura. But where are all these necklaces, rings, and bracelets coming from?
Betty Belts, located in downtown Ventura, opened in 2007. Although they did not open until 2007, the Betty Belts brand was founded in 2003.
Betty Belts has jewelry made from sea glass, upcycled surfboard resin, sterling silver, other ocean inspired jewelry.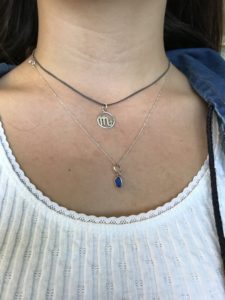 According to Bettybelts.com, "Betty Belts is based in the beach community of Ventura, on the Gold Coast of California.Owner/Designer Donna von Hoesslin draws her inspiration from her love of the ocean, surfing, and an active lifestyle."
Betty Belts is only located in Ventura, California. But the question is, is all the jewelry made in Ventura?
When asked where the jewelry is made,Betty Belts staff said, "Our production studio is in Bali."
Though this jewelry is all made in Bali, "[Our seaglass is] found all over the world," they added.
"Connecting people to the ocean-this is the goal of my work," said Donna von Hoesslin on her website.
Considering many people know Betty Belts as a small local business, it may be hard to believe it's not actually made here.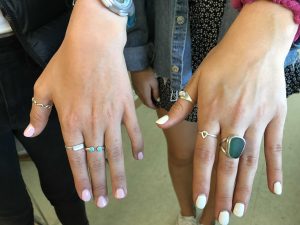 Sophomore Alyssa Cornwell said, "I have a sea glass necklace and ring and I have a wave ring and an anklet."
When asked if she knew that her jewelry was made in Bali, Cornwell added, "No I thought it was made in California because on my ring it says CA on the inside."
Donna Von Hosselin right of response:
We have always been very up front to customers and it is all over our website that we make most of our pieces in our Bali studio.
It is even written on the wall in the shop for everyone to see. Our Bali studio team is amazing, with several silver smiths and craftswomen who make our products.
They are wonderful people who enjoy what they do and are proud of their work. And we are proud of them. Nothing to hide here.