Is Singing Sun the place to be?
The new picture perfect coffee shop in downtown Ventura
A new coffee shop has opened on East Main St., across from the Santa Cruz Market. Singing Sun Coffee instantly grasped the attention of local Ventura High School students. Coffee shops are a known place for students to study, socialize, or enjoy a drink, and Singing Sun's unique interior makes it the perfect place. Sitting right near downtown, its prime location gives it the perfect aesthetic it needs to gain popularity.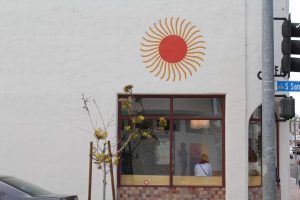 Due to its relatively close location to VHS, we wondered what students views were about the new shop. Is it good coffee? Is it too expensive? How is the interior/exterior? Despite our own opinions, we noticed students had very diverse thoughts.
Junior Anna Grossi saw past the trendy interior and saw it as it is: a coffee shop. "I think they can be something more special than they are. I'm kind of bored with just an Americano everyday." With a straightforward menu, drink choices range from Nitro Cold Brews, hot chocolate, Kombucha, and classic hot coffee. Singing Sun also offers various pastries locally sourced in Ventura County.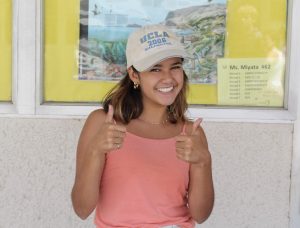 Junior Lena Alvarez is one of many students who expressed their excitement for the new franchise. "It's one of my favorite coffee shops other than Beacon Coffee and Prospect, but I think it's one of my favorites because it is so accessible," As said before, its prime location on the corner of south Santa Cruz St. and East Main St. makes it greatly exposed to new customers. Another student, Junior Devin Larsen, shared similar views as Alvarez. "Their coffee/lattes are really good. I like their coffee because it's cheaper than Prospect Coffee and I really like all of the open space and areas to work." Singing Sun provides huge windows surrounding the entrance, allowing the natural light to flow in and make an ideal place to sit down and relax or work.
Not only do they sell coffee and pastries, they sell their own merchandise. Their shirts come in a variety of colors, and have their logo printed on the upper right side chest for a simple look. They also provide a bucket of free pins and their own bags, both featuring their sun logo in the center.
Despite what VHS students have to say, go and try it yourself! Singing Sun Coffee is open everyday from 7AM-4PM.