The cat's out of the bag
VHS students ditch their backpacks and trade them for bags and purses
[dropcap size=small]O[/dropcap]n the VHS campus, people are choosing to carry a purse and hold their school supplies, rather than carrying a backpack.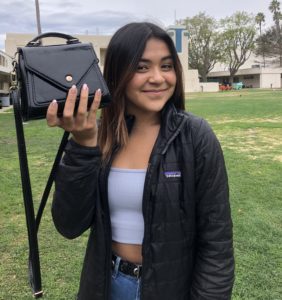 Junior Madeline Ramirez said, "I think backpacks are going out of style. They're ugly and too big. I carry a purse outside of school, and don't have a problem with the amount of things I store in my bag. I'm able to carry my daily necessities in my purse, so I don't see a reason for me to carry a huge backpack. I also like how its a daily accessory, my purse is cute and practical."
Back pain is common when it comes to backpacks filled to what students need for the day. Some students use purses to get the stress off of their backs, such as junior Makayla Good. Good shared that, "I choose to carry a purse instead of a backpack, because it's less weight on my back. I have to carry my books, but I keep most of my books in my locker. I don't see why I would need a huge backpack during my school days. I'm able to carry my school and everyday supplies with no back pain."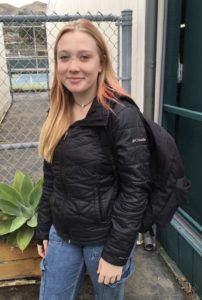 On the other hand, some students still use backpacks and find it easier to go through the school day with their school work on their backs.
Freshman Jayden Dillard stated, "I'd rather carry a backpack over a purse because I just don't like having a bag hanging down by my side during the day. A backpack is also way easier for my to carry my school supplies in. Although, outside of school, I'd rather carry a purse because I have less stuff I need to carry."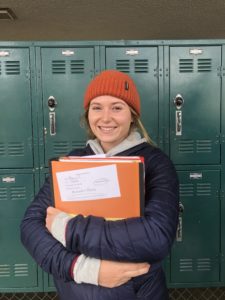 Another option available for students is to not wear any bag at all, and hold what they need in their arms. Junior Marin Pearce said, " I don't carry a backpack or a purse. I use my locker for most of my books. I like to keep my swim stuff in my car for after school, but I don't see a need for me to use a backpack or a purse."
The choice of bringing a backpack to school is up to the students, whatever makes the student most comfortable.