Is public schooling not for you?
Independent Study could be the answer
At the start of this semester, VUSD administrators began piloting a new independent study program at VHS and other high schools across the district.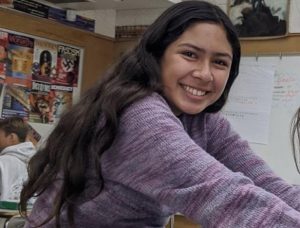 The program is intended to serve as an alternative education path for those who are struggling in the traditional public school environment. Students enrolled in Independent Study, which has yet to receive an official name, will be given high school credits towards graduation. Their course load will consist of online work and weekly proctored tests, and they will be required to complete the same amount of hours as in a regular six period schedule.
"For any independent study (IS) program, I think the main disadvantage can be (it's not always) the false perception that it will be easier than a traditional in-class/brick-and-mortar kind of course," explained Dr. Gregory Bayless, Director of Secondary Curriculum and Instruction for VUSD, in an email to The Cougar Press. "In my experience, only those students who either are or learn to be self-motivated, self-disciplined and are good at thinking about their own learning are successful in IS programs."
According to a poll conducted on the Cougar Press' Instagram out of 350 students, 34 percent have heard of this program and 20 percent are either currently enrolled or planning on enrolling in Independent Study. Though students will do most, if not all of their work independently, they may still take some classes at Ventura. 
A VHS counselor noted that the program isn't for everyone, clarifying that it serves as a way for students who may have moved to Vista or El Camino to remain a part of VHS. The counselor later mentioned that many of the students that have transfered to this kind of program are unsuccessful because of the expectation that they know how to manage their time well, and with El Camino, that they can take the rigor of difficult high school and college classes. "We believe that if we can retain them, we can better serve them in the long run," stated Bayless.
"Programs are…self-paced, which is particularly attractive for learners who want to accelerate. Perhaps most importantly, students in IS programs can use different hours of the day/week to work through the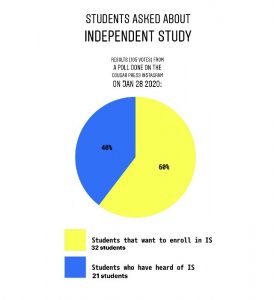 course as opposed to being limited to the standard 8:00 AM – 3:00 PM in-class schedule," added Bayless. He went on to mention the possible negatives of the program: "It is also the primary danger of them as well. It is extremely common for students to fall behind because the flexibility lures the student into thinking there's always enough time to work on the course "later"…I think parents/guardians can sometimes underestimate the increased role they need to play when their child moves to an IS program."
Sophomore Christian Miller, one of the first few students to enroll, said that working independently is the best way for him to learn, commenting that "the school system works for some people better than others, so I think Independent Study could be a good thing for a lot of students."
Miller made clear that IS would also allow him opportunities to work on priorities other than school that he didn't previously have, adding, "I can spend more time doing things I love and am inspired by. By doing this I also have time to get a job."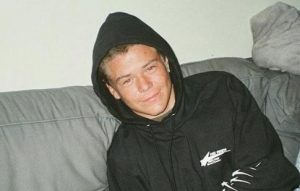 Jayla Ramirez, another VHS sophomore, stated why she understands the appeal of the program, saying, "I know people that are transferring from VHS to independent study schools and I understand why. The stress of public schools can really eat you up and attending an independent study program could really ease the chaos of public schooling." 
Sophomore Emma Nicole, who thinks of herself as a dedicated college-bound student said she would enroll in the IS program because she feels that "working independently is a good option. For me, I am good at turning in assignments on time and I work better in small groups or even alone rather than with big groups or classes."
Junior Lena Alvarez, though supportive of the program, is skeptical of students' ability to stay on task. "I think that if students slack off and don't focus then they will have trouble getting things done. Maybe if students are concentrated on their studies then they will be more successful than the others that don't."
For some students, IS may be the tool that helps them reach graduation, for others, it could be the reason they don't receive a diploma at the end of the year.