Main Street moves along
The closure surrounding Downtown Ventura promotes small businesses.
The City of Ventura has come together to close down Main Street from Fir Street to Ventura Avenue. The expansion of businesses and restaurants outdoors into the streets have been extended till Feb. 15 or until the county's pandemic health order expires. The closure is open to pedestrians and cyclists only.
"Main Street Moves," the temporary business expansion program, was originally launched on June 16. The program strives to promote small businesses who may have been at a default during the pandemic shutdown. In addition, it further encourages people to "safely shop, sip, dine and stroll in the streets during Main Street Moves (and beyond, with more food and shopping options on side streets and emerging Front Street area)."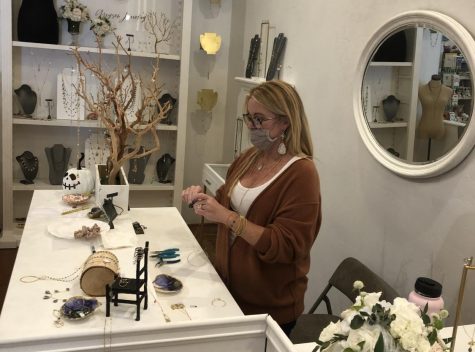 If you walk along the closed streets, you may notice stations to wash hands and health guidelines are posted all around provided by "Main Street Moves." Social distancing measures are provided throughout downtown to help maintain safe distance between others. You can find sanitizers in all stores and restaurants and the regulated use of mask wearing. 
Kristi Greysen-Bates, behind Greysen Jewelry, recently opened her business to the fronts downtown this October. Greysen-Bates stated, "Blocking the streets off [in] downtown Ventura has created an amazing dining and shopping experience for all locals and out of towners." She continued with, "The best part of opening my business is that I share a storefront with two other local businesses that are women owned. Shopping locally owned businesses has become the new norm and I'm loving it!"
With Ventura County moving into the state's red tier, more restrictions will be lifted from businesses and especially restaurants. Restaurants will be allowed to open inside dinning up for the public with up to 25 percent capacity.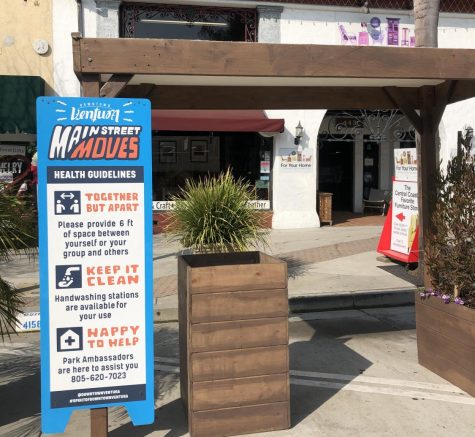 Co-Owner of Anacapa Brewing Company, Danny Saldana shared, "The ability to transform into a "patio" experience was confusing and wouldn't have been possible without the leadership and collaboration of the Downtown Ventura Organization and Ventura City Hall." Saldana continued, "We are so grateful to be able to continue to be a part of this hardworking community while so many local and nationwide businesses are facing bigger and more complicated challenges during this pandemic."