Opinion: Wait…college can be affordable?
The ongoing benefits of community college and why any stigma around community college  should be erased
Educational elitism is the cause of many stigmas that run rampant in high schools and our society. The clear message being sent, even though the levels of education may be similar, the colleges are not. There are paths to a higher education that are seen as respectable, whereas some are viewed as lower quality. This feeds into the marketing schemes of 'better' schools that, in turn, charge more money than 'worse' schools. Many people believe that attending a university is superior to a community college. However, students should not be taught that one pathway to higher education is inferior. Components to having a successful education can come from any school, not just Ivy Leagues.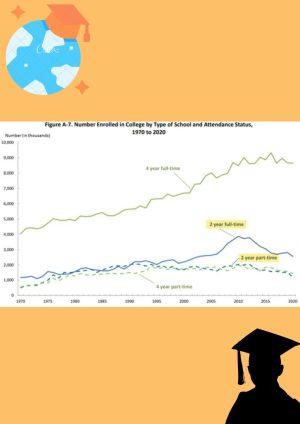 Community colleges offer great education opportunities, not only for lower-income students or first-generation students, but for everyone. Universities are increasingly expensive, a decision that should not have to factor into a student's decision for higher education, but of course, it does. Often, when deciding between going into 200,000 dollars debt or not, you would choose not. That is why community college is affordable and offers the opportunity to transfer to a "better" college after two years for a lesser cost and higher acceptance rate. Unfortunately, community college is often viewed as inferior because of misconceptions about its origin that still exist today. Working to abolish these misconceptions will pave the way for a brighter future that will allow more students to explore the opportunities within a college environment. Sophomore Olivia Arriaga said, "I would [consider going to community college]. The cost of going all four years to a UC or a private college is very high, so going to a community college for a while helps save so much money and could help me so much."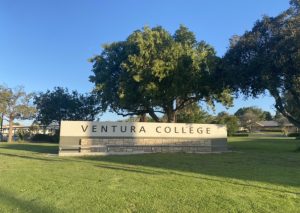 Patricia Roberts, the college and career counselor and a graduate of Santa Barbara City College, said, "I think there has been a stigma. From my perspective, it seems like it has been becoming less and less so, and I hope that that is the way it continues to trend. Community colleges have come a long way from where they were in the past, as far as they have gotten a bad rap as far as people have always been concerned about their statistics as far as students completing, graduating, or transferring have always been low. However, now their funding is tied to their results; they get all this funding from the state, but to get this money, they have to be able to show positive results. So they have put a lot of things in place for students to be more successful, and I think that that is helping. So I think it's going in the right direction. If not half, at least a third of our teachers went to a community college."
That's another thing; acceptance rates for colleges are insane and are getting increasingly difficult to get into. With many UCs having a lower than 20 percent acceptance rate and many students applying have similar admission statistics, competition has significantly risen from 10 years ago. On the other hand, community college serves more students than any high education sector.
Roberts speaks of the benefits surrounding community college, too, including the stress level. She said, "[It is] less stress because it is more affordable, and less stress because they can continue living at home. It depends on the student, but preparing for the switch is easier because you don't have to have all the A-G requirements. We would still recommend them to students so they could be prepared. However, the whole application process is much less stressful than when applying to competitive universities. It also gives you a chance to explore what you really want to do, take some classes, figure out a major and where would be a good fit to transfer to, and have more time to figure that out. There are definitely benefits where the stress is concerned." 
As a school and a society, we should discuss the stigma about the prestige of different colleges. However, nothing should be condescending about learning, and as a society we should focus on the benefits of students considering higher education, not the overused stigma.