Class of '26 students share their thoughts on high school
New freshman on campus and their experiences as they start high school
With the new school year beginning on Aug. 24, Ventura High School welcomed many incoming freshmen to campus. In their first high school experiences, they are faced with optional masking, block schedule and the high school environment in general. 
The VHS campus has a lot of things to offer to incoming freshmen such as a variety of different sports in the Fall, Winter and Spring. Over 25 different clubs, school dances throughout the year, elective classes and more.
Shaylee Torres '26, who previously attended Anacapa Middle School, said," [I'm most excited for] The dances. I liked the neon dance; it was fun."
With a student body of over 2,000, VHS has more than three times the amount of students than the average (Public School Review, Average Public School Size 2022-2023) middle school. 
Lia Reed '26 who attended Anacapa Middle School, said, "[she is most excited for] Meeting new people on campus."
Sonny Rivera '26 who came to VHS from Ventura Charter School agrees with Reed. Rivera said, "[I am] most excited to meet new people.Ventura Charter School is so tiny and doesn't have much it was a big difference but was very easy to get used to. [The transition] was a lot easier then I thought it was going to be. It wasn't as confusing as I thought it would be." 
Torres said, "There definitely was a transition but it was easy, a bunch of the eighth-graders, they just want to have drama but now everyone's chill, and it's just like whatever."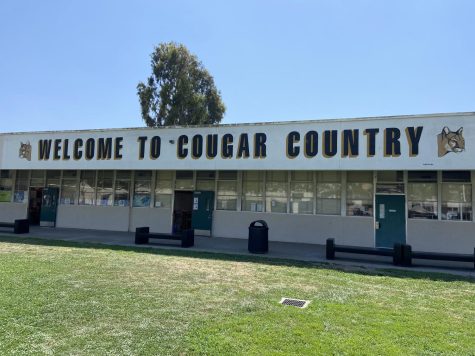 VHS has twenty-two different athletic teams to choose from. Reed said, "I'm gonna do a sport eventually this year but, I don't know which one."
Rivera, who is a safety on the VHS Frosh-Soph Football Team, said, "This is my first time, first season ever. I really wanted to try something new. It's very welcoming and it has been nice to have something to be a part of."
When asked for their overall opinion on VHS Torres said, "I like it [VHS] . I think it's a pretty good school."
Reed said, "I like it [VHS] a lot. I think it's better than my middle school for sure."