Buena versus Ventura and the truth behind the cup
 BHS and VHS face off against each other each year in the annual Buena vs. Ventura Football Game for the Suzanne Brown Memorial Cup
Oct. 7 was the 59th time Ventura High School and Buena High School have faced off against each other at the annual football game. The team that takes the win of the game gets to take home the Suzanne Brown Memorial Cup. VHS lost its eleven-year winning streak in 2021 and therefore left the memorial cup in BHS's custody.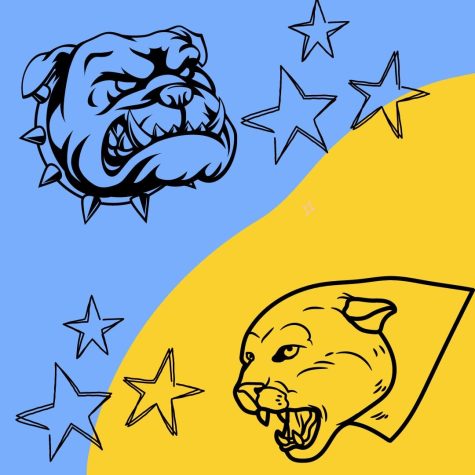 The cup gets passed back and forth to the winner of the football game each year. The cup is a memorial for Suzanne Brown and her family, including her youngest son Jonah, father Jack Rawls and oldest son's girlfriend Dia Rounds who were killed in a collision by an intoxicated driver going east on a westbound freeway on Dec. 11, 1986.
VHS Varsity Football Team Coach Tim Garcia said, "Suzanne Brown was a teacher and cheer coach here at Ventura High when I went to school here back in the 80's. Her son Jamaal was a student-athlete at Buena. She went down during basketball season [to Beverly Hills] to watch her son play in a basketball tournament, and on the way back they got struck by a drunk driver on the 101 [freeway]."
VHS Varsity Football Team Captain Jonathan Ocheltree '23 said, "Coach has brought up the story every year. We talk about the story behind the trophy and what it means. From what I understand Suzanne Brown was a teacher from the school and she died in a drunk driving accident. Every year we just have like a ten-minute discussion."
Garcia has a discussion with his team on the cup each year where he tries to educate his team on the story of the cup and what it represents. 
Garcia said, "Every Monday we meet here [ in the coach's room] and we discuss our opponent, go over our scatter report and part of our scatter report is that I read from the actual newspaper and explain to them that I got the opportunity to play against Jamaal when he was at Buena, so that they have some background on it. Usually, I'm able to show them the trophy, and usually we talk about the respect of the trophy. We talk about when we hand it off to them on Friday after the win about how you handle the trophy [and] don't grab it here because you break this and that. It's special and so we try to give them as much background on it as possible."
VHS Science teacher Maxwell Woodward proposed a new idea on how to honor the memorial cup for the 2022 BHS versus VHS game.
Maxwell said, "I think that after whatever team wins the game, I hope it's Ventura but it may not be, there should be a moment of silence [before celebrating] to understand what that cup represents."
Garcia said, "I'm not against [the moment of silence]. It's something that has never been brought up. You know, if [the moment of silence] is brought up I'm sure we can discuss it and talk about it for sure." 
BHS won the game on Oct. 7 and were rewarded the cup for the second year in a row. After BHS' win, students rushed the field in celebration, though there was no moment of silence per Maxwell's idea.